Microsoft Excel is the most used program in the Microsoft Office 365 Suite of applications. Microsoft Excel is an amazingly powerful, yet easy-to-use spreadsheet application developed by Microsoft in 1986. Microsoft Excel 365 works on the PC and the Mac.
In Excel data is quickly and efficiently collected, manipulated, analyzed, and presented using simple-to-use built-in features. That said, Excel might not be easy for you to use, or you may be amazing in Excel, but you just don't have the time to program your Excel files as desired. If either is the case, our company is here to assist your organization with all of your programming needs, from Excel and Access to SQL Server and Azure.
Need Excel Programming Help – Free Consultations – Contact us today.
Toll-Free: 877.392.3539 | Irvine, California: 949.612.3366 | Manhattan, New York: 646.205.3261
Our team of expert Excel programmers can help your Business get the most out of Microsoft Excel and the rest of the Microsoft applications with our affordable Microsoft Excel programming services for Business.
Some of the most commonly used advanced features of Excel that our Excel developers use when they work on an Excel programming project are Pivot Tables, Pivot Charts, Slicers, Charts & Graphs, Macros, Functions, Dashboards, Automation, and UserForms, to be used in KPI Reporting, Financial Modeling, Budgets, Excel Trackers, Data Analysis, and one-on-one Excel Training.
Our Senior Excel programmers and consultants are Microsoft Certified Microsoft Excel MVPs, and they are able to fully integrate and automate Excel with the rest of the Microsoft Office 365 Suite of Applications, as well as SQL Server and Azure. Whether you need help strictly with Excel, or if you need to integrate and automate Microsoft Excel with any of the Microsoft Office 365 or Microsoft Database applications, we have you covered.
Microsoft is one of our clients, their testimonial is below.

---
Our Company's Excel Programming Services can help your organization with the following Custom Excel Solutions and Services:
Custom Excel Workbook Development (a.k.a., Microsoft Excel Programming)

New Excel workbooks, revise existing spreadsheets, VBA or Macro coding and troubleshooting

Complex Financial Modeling Microsoft Excel applications for Business Finance

Budgets, Forecasts, Pro-Formas, Cash Flows, Balance Sheet, Income Statement, Financial Reporting and Financial Analysis

Accounting and bookkeeping applications

Month-End Close, Audits, etc.

Stock, Options, and Commodity Trading applications
Excel data visualization programming

Pivot Charts, Pivot Tables, w/ Slicers, Interactive Charts & Graphs, Dynamic Dashboards

Excel Integration and Automation within all of the Microsoft applications

Excel, Access, SQL Server, Azure, Office 365, Power BI

Advanced data manipulation and management for big data projects

Database backends to store large amounts of data

Advanced queries to manipulate the data

Return the desired data to Microsoft Excel

All with the advanced use of Excel VBA coding

Importing and exporting data with Excel

Microsoft databases (Access, SQL Server, Azure, and Power BI), and with web-based data providers via custom API's

Financial Modeling

Our Excel programmers provide Excel modeling across all industries and departments, but specific to your market sector

Data Mining

Our Excel programmers can mine your Excel, Access, SQL Server, Azure, Power BI, Oracle, and MySQL databases

Multi-user applications

Custom Excel front-ends to Microsoft Access back-ends allows concurrent users

Custom Excel Templates
Spreadsheet Formatting and data visualization

We can make your Excel files visually appealing, presentation style formatting

Database Integration, Excel front-end, Microsoft Access back-ends

Allows for a multi-user environment, for concurrent users

Excel UserForm development

Advanced GUI experience for power and ease of use
Advanced user experience, control the user
Mimics the Microsoft Access Form interface

Complete workbook development from concept to delivery

We can create the workbooks you are unable to develop, from start to finish; let us take the lead

Interactive Excel Dashboards for advanced data analysis

KPI Reporting and Analysis, includes PivotTables, PivotCharts, and Slicers

Local onsite help available in New York, Irvine California, Los Angeles California, Texas, Canada and the UK, based on location.
We can integrate many of the Microsoft Applications with Microsoft Excel with Excel VBA/Macro Programming.
By hiring an expert Excel Programmer or Excel consultant that works in Microsoft Access, SQL Server, Azure, and Office 365, as well as in Excel, then the most advanced Excel capabilities become accessible in your day-to-day business operations, via the Excel interface, with MS Excel as the front-end. By streamlining, Integrating, and Automating critical application processes, systems become efficient, robust, and user-friendly. For best results hire an Excel programmer that is able to fully Integrate and Automate all of your Microsoft applications into one seamless solution, a Smarter Microsoft Solution.
---
---
Hire an Expert Excel VBA / Macro Programmer to Integrate and Automate your work in Microsoft Excel
Microsoft Excel supports programming using Visual Basics for Applications (VBA, aka Macros). VBA allows more complex spreadsheet manipulations not available using standard spreadsheet techniques. VBA is the backbone behind a point-n-click GUI, behind a fully integrated and automated seamless Microsoft solution.
Our team of Microsoft Excel subject matter experts, largely comprised of Microsoft Certified Excel MVP's, can integrate and automate Microsoft Excel with all of the Microsoft applications your company uses, into one seamless point-n-click solution; Microsoft Excel programming is one of the services we offer. We can come onsite in New York and California, even during Covid!
Work with our international team of Microsoft Excel data visualization developers to take your Excel files to the next level. Dial 877-392-3539 for more details today.
What Is Microsoft Excel VBA Programming? ( a.k.a. Excel Macro Programming )
Excel VBA programming, a.k.a. Macro programming, is the use of Microsoft Visual Basic for Applications. VBA is best used in Excel for spreadsheet manipulation usually not accessible with basic spreadsheet techniques such as formulas. Through the use of advanced VBA, tasks such as pulling data off of websites, data organization and data manipulation, looping dataset updates, importing, exporting, reporting and analysis are all easily automated.
VBA brings custom, interactive features to life. Spreadsheets can be hidden entirely from the user, instead presenting as an application for front-end users or a decision support system (DSS). The Excel user interface can be customized to ask users questions in order to provide answers and that impact the solution. It can look unlike an Excel file you have ever seen and adding Excel UserForms ( see image below ) makes Excel work and function a lot like Microsoft Access, with its powerful Forms interface.
If you want to fully Integrate and Automate your Excel Applications, to take the user out of the equation, then you will want to hire an expert Excel VBA programmer to assist you with your Custom Microsoft Excel UserForms GUI.

Our Team of Microsoft Excel MVP's are Excel UserForm Experts and they are here to assist you today.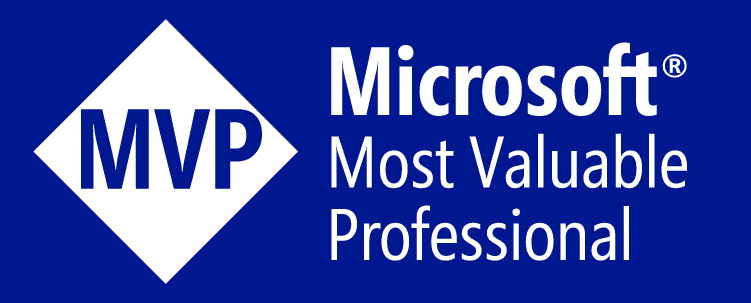 ---
A Local Excel Programming Company can Help with a Wide Variety of Excel Help Needs:
Custom Excel Programming and Consulting Services and Solutions
Enhancing Existing Excel Spreadsheets
Upgrading older Excel files to current Excel versions and standards
Integrating Excel with the Microsoft Office 365 Suite of Applications
Integrating Microsoft Excel with the Four Microsoft Relational Databases
KPI Reporting and Analysis Modeling: Pivot Tables, Pivot Charts, w/ Slicers, Dashboards, Charts & Graphs
Advanced Charts: Interactive Charts, Graphs, Reporting and Presentation Templates
Functions and Formulas
Conditional Formatting
Advanced Filters
Validation Controls, Drop-Down lists
Programming VBA code in Excel, a.k.a., Excel Macro development
What-if Scenarios
Financial Modeling
Budgeting, Forecasting, Actuals, with Variance Reporting
Power BI Dashboards
Creating a Custom Graphical User Interface with Advanced Excel UserForms
Software Integration with QuickBooks
Data Scrubbing, Data Mining, Data Warehousing
Harness BIG Data in Microsoft's three Relational Databases

Microsoft Access Integration – Backends
Microsoft SQL Server Integration – Backends
Microsoft Azure Integration – Backends

One-on-one, face-to-face Training in Microsoft Excel with an Excel MVP

Simply the best way to learn Excel.

Anything Excel does, our company of Excel Experts can do for you and your organization
We have local Excel, Access, and SQL experts in New York, Texas, California, Canada and the UK
Quotes and Consultations are free 877-392-3539.
Important considerations when working with a local Microsoft Excel programming Company.
When programming in Microsoft Excel it is important to ensure that when you create new Excel spreadsheets, that they are designed to work with as little effort and input from the user as possible; let Excel do the heavy lifting. If you work with a local Excel programming firm, one where you can work one-on-one with a Microsoft Certified, Microsoft Excel MVP, you can make sure your Excel spreadsheet is properly built, based on best practices, and decades of Excel programming experience.
You can hire all sorts of Excel help, hiring a local Excel expert, one that knows Excel inside and out, that is how you get the most for your money; hire the best, forget the rest.
When you design your Excel workbooks, make sure to use the most advanced features of Microsoft Excel, such as Excel UserForms, Interactive Excel Dashboards, Pivot Tables and Pivot Charts, with Slicers, Conditional Formatting, Advanced Functions like the XLookup, Custom VBA Code, etc. Always make sure to fully Integrate and Automate Excel with the other Microsoft Applications to save time, effort, and money.
Let your computer do the work while you focus on making business related decisions, doing sales, etc.
Creating customized and efficient Excel spreadsheets is our company's specialty!
---
How can hiring a local Excel programming company of Excel experts help your organization?
Finding a local Microsoft Excel programmer that is an Excel Expert can be a daunting task. There is so much to know to be an actual Excel expert. It takes several decades of daily programming experience to be a real Excel expert. Consulting in Excel for 2-5 years does not make you an expert, nowhere near it.
It is hard to find a professional programmer in Excel, as most people never get to that level, they stop learning around the intermediate level. Trying to find an expert Excel programmer that is local to your office is an even greater challenge, as there are not that many Excel experts out there. We have two local offices (California and New York), and we have developer offices across the US, UK and Canada to assist you locally.
Knowing how to use the XLookup or a Pivot Table does not make you an Excel expert, knowing how to build a fully integrated and automated solution, with a powerful user experience does. Knowing how to build advanced solutions takes decades of daily programming to get there. As an expert Excel programmer you can never stop learning Excel as Excel is always being updated and expanded on; you can never stop learning when it comes to Microsoft Excel programming, never.
Microsoft Certifies roughly 130 Microsoft Excel MVPs for any calendar year, out of millions of Excel programmers, that is all there is, in the entire world, 130 Microsoft Certified Excel experts. We have a team of Microsoft Excel MVP's to work with you, the highest concentration anywhere, and we hire only the most experienced of the Excel MVP's, such as Bob in New York, Dave in Texas, and Jacob in California. We internally hire the best Microsoft Certified Excel MVP's ( experts ) to work at our company, so you can work with them here.
I recently interviewed a so-called Excel expert to join our team. When I asked him about his use of the relatively new Excel XLookup, he said he has not used that function, he still uses the old and outdated VLookup. He does not know how to use the most useful, and the most advanced function in Microsoft Excel, but he is an expert? Hire a true Excel expert, get the work done right, you are paying for the work, might as well get your money worth; hire our company for our affordable Microsoft Excel programming services.
Most so-called Excel experts are really intermediate or less. I know, I have interviewed over 100 Excel programmers over the years, and most simply do not have the goods; they are not experts. There is a huge difference between being an Excel expert, like an Excel MVP, and being an intermediate Excel programmer, as with any topic, not everyone claiming to be an expert is in-fact an expert.
Sad to say, with a lesser Excel developer, your project can go south rather quickly. We are Excel Experts; our Excel experts are Microsoft Certified MVP's.
Then there is their being a "local" Excel expert. Trying to find an expert that is local, makes it even harder to find top talent, as you are now looking for the best talent, in small geographic area. Then there are companies like us, we are the experts. We are local to both New York and California, with our two local offices, to assist clients, in those markets.
Experts know that there are a lot of elements to consider when setting up your Excel workbooks and the complexities can be overwhelming. By hiring an expert Excel programmer, a solid solution is not that far away. Sure, you could build an Excel file all by yourself, but do you know what you are doing, do you know best-practices? Do you have decades of experience building advanced applications in Microsoft Excel?
To build proper Excel models there is no shortcut; you must have put in your time, building model after model, and hopefully improving your skills each step of the way. That is how you become an expert Excel programmer. Trial and error initially is a large part of that, reading books, forums, those help as well, but the real learning comes from doing it over and over, and faster each time.
You can choose to work with a local US based, full-service corporation, in operation since 2004, one with a Google Review rating of 4.9 Stars, or with an after-hours freelancer – the results are never the same. Location – Talent = Results.
---
Toll-Free: 877.392.3539 | Irvine, California: 949.612.3366 | Manhattan, New York: 646.205.3261
---
What makes someone an expert Excel programmer ( 10,000 programming hours ):
Knowing how to write an XLookup does not make you an expert Excel programmer. Reading books or watching LinkedIn videos and understating how to do advanced things in Excel does not make you an expert Excel programmer. That level of experience only comes after you build dozens, if not hundreds, or even thousands of advanced Excel applications, properly applying best-practice development techniques.
Being able to write a book or blog post on how to do something in Excel, say how to use the XLookup, and being able to build a fully integrated and automated Excel application with Pivot Tables, Pivot Charts, Slicers, Dashboards, UserForms, with all of the advanced Excel VBA are not the same thing. Not even close.
You become an expert by doing. Doing over and over and over, and in doing such you should learn best practices along the way. The 10,000 hours to expert concept apply here; it takes 10,000 hours of advanced Excel programming to become an Excel expert.
You must program, program and program some more, at the

advanced

level, to become an expert in any programming language, Microsoft Excel included.
It is when Excel is programmed at the advanced level that Excel really starts to shine and show its power.
Through the creation of custom solutions, Excel becomes a significantly more useful and comprehensive tool. In fact, Microsoft Excel is equipped with advanced calculation capabilities and advanced design options; when data is streamlined and easy to use, data plays a vital role in decision making, increasing the importance of accuracy. We aim to handle all of the heavy lifting while coaching you on your journey of how to program with Excel.
Always work with a programmer with at a dozen years of daily hands-on programming experience in Excel. Always work with a full-service Excel consultancy versus an independent, after-hours freelancer, to get the level of experience, support and advanced solutions you need.

We are a company based out of Orange County California; we manage your project. We guarantee our work; there is no risk to you. We are not going anywhere, and you can reach us seven days a week, 877-392-3539, we always reply to your communications in a timely manner.

Get the support you need by calling 877-392-3539.
---
There are many benefits to working with a Local, US based Excel Programming Services Company:
Save a lot of money: Instead of paying an annual salary, benefits, overhead expenses, desk space, etc., outsource your Excel programming work to our company for affordable consulting services
We have built a team of top programming experts to work with you
We manage our team, and we manage your projects, we support our solutions, we are a full-service corporation with two offices to assist you locally
Client service is a key component of our work, hence the 5-Star Google Reviews, 4.95 Stars.
Work with a dedicated Excel programmer who is always available to assist you, and who knows you and your needs

Work with the same Excel expert for each of your projects, or work with several of our consultants, you choose

Time savings: We can make the modifications much faster than your internal team, often in hours or days
Fast and efficient solutions, when you need them, there is no waiting, we can start today
Professional and experienced programmers and trainers that do this for a living
Backed by a US based Corporation, Local Offices in New York and California
On-demand support, seven days a week
Advanced Excel programming solutions that fit your exact needs, built as you want it
Custom one-on-one, even face-to-face Microsoft Excel training
Experience Matters very much; Experience is critical to the Success of your Excel Programming Project, working with a highly seasoned Excel Programmer Saves you Money:
An experienced Excel programmer can take manual operations and can dramatically decrease time spent on mundane tasks by automating and integrating the Microsoft applications, via Excel VBA programming. The advanced Excel macro programming work is what allows an experienced Excel programmer to do advanced automation and integration, automaton creates substantial time savings. Time savings results in saving money. Our advanced Excel programming projects are focused on improved and streamlined reporting, data visualization, data manipulation, and automation.
---
Who Hires Us for our custom programming work in Microsoft Excel:
Non-Profits

British Red Cross, YMCA, OCTA

Government Entities

US Department of Commerce, DMV, US United States Courts Federal Public Defender

Military

US Navy, US Army, US Air Force, US Department of Veteran Affairs

Businesses

Microsoft, IBM, PepsiCo

Colleges

USC, Harvard, UCI

Individuals and Small Businesses

Mom and pop shops you will never hear of, use Microsoft Excel to get their work done, and they hire us when they need help with Microsoft Excel.

Other Excel programming firms hire us to complete their work, to take it to the next level. Our competitors often hire us, they even write us testimonials.

Excel Ace, Mr. Excel, J Street Tech, and the Excel University.
Examples of a few of our Microsoft Excel Programming Clients – Our Biggest Clients
When Companies Hire Us to do Excel Programming, this is what they often hire us to do:
Excel programming Project Examples that will save your organization time and money include:
Financial Statements, Reporting, and Analysis
Accounting and Bookkeeping Applications
Develop custom Excel Dashboards that allow for an at-a-glance analysis of key KPI data

Pivot Tables, Pivot Charts, Slicers, Interactive Charts and Graphs

Turn hours-long manual operations into point-n-click Excel based solutions with Excel Automation
We have built numerous investor related activity workbooks, such as an Excel application that places currency trades
Estimating workbooks for the Construction Industry
Live one-on-one Excel training, or face-to-face Excel group training
Set up custom data imports to pull in data from various sources, including SQL, Oracle and .csv, via advanced APIs
Enable a single interface input with multi-channel front-end, back-end applications, with Excel VBA UserForm programming
You do not need to be sitting at your computer for Excel to run scheduled tasks and processes. VBA does all of the work for you, while you are doing other things.
Hire an experienced local Excel consultancy to program your Excel macros and save a lot of time and money by doing so. 877-392-3539. Free Consultations.
---
Our most common programming project in Microsoft Excel is building Budgets and Forecasts.
One of the most common solutions we build for our business clients are 100% custom budgets and forecasts, with actuals, in MS Excel. Budgets are something that all business organizations find themselves doing each and every year. It is often a slow and painful process, but if you hire a firm such as ours to build your budget model in Microsoft Excel, we can build you a fully integrated and automated budget solution that you can use each year, with only minor modifications. That is right, build it once, use it annually, even monthly.
If you use VBA/Macros in the design of the budgeting application, and you can instantly roll up the data from all of the Excel user files, into the Master Budget workbook, within seconds. We can that a Smarter Microsoft Budget Solution.
Microsoft Excel is how organizations get their budgets done. We are hired by all sorts of companies to build their annual budget models for them. We can build a budget and forecast application, in Excel, for your company today.
The Budget / Forecast process does not need to be painful or time consuming, instead hire us to program your budget in Microsoft Excel for you. Fully integrated, fully automated.
Our top Microsoft Excel experts have built hundreds of custom budget solutions for firms such as PepsiCo, LinkedIn, Aryzta, and Toshiba, for example. We can build a 100% custom budget and forecast application for your organization, be it business, government, education, or non-profit. Our budget solutions are affordable, fully automated, and you can use them year after year, or month after month.
When programming budgets in Microsoft Excel there are some important considerations, such as how often will you use the budget file, will the budget file also be used for forecasting. Do you want to include actuals with variance analysis? Do you need to add Pivot Tables and Pivot Charts, with Slicers, for Senior Management? You want to decide these before you program the solution, else you will spend a lot of time doing rework.
An important consideration is how automated do you want your custom Excel budget to be? How many times will you need to roll up your budget during the budget process and how easy do you want that to be? These are important considerations, and they should be thought out and determined before you begin to program the budget files.
Budget projects can be some of the most advanced of the financial models used in business. If you are having challenges working on your budget, you can hire our team of expert Excel programmers to build a 100% custom budget and forecast application for your organization. Hire our team of Excel experts to help you today.
When it comes to programming a budget in Microsoft Excel, there are over 500 Excel functions and formulas you can use. Yet, there are really only 7 advanced Excel functions needed for budgeting, and our team of Excel experts knows exactly which functions to use, how to use, and why they are using that function, say for example, why are they using the XLookup and not the VLookup, you could use either, but the XLookup is the Microsoft Excel Lookup Function of choice.
When it comes to programming a budget in Microsoft Excel, there are 7 Essential Excel functions for Budgets that you should learn to use.
Our Excel programmers have been building financial models, such as budgets, for so long, for so many big clients, that they know exactly how to build them and which advanced Excel functions to use for best results.
SumIf
SumIfs
XLookup
VLookup
HLookup
CountIf
CountIfs
Building budgets and forecasts for our clients is one of the top 5 most common projects that our Excel consultants and programmers work on for our clients. We have built budgets for firms such as PepsiCo, LinkedIn, Toshiba and Aryzta to name a few.
Enter Excel's ChooseCols Dynamic Array Function
Microsoft has been releasing new Dynamic Spill Array Functions and they need to be added to your Excel programming toolbox. These are a must learn for any Excel programmer that wants to work at the expert level.
You can use many of the other new Spill Array Functions with this function. Embedding them into one report-generating query, to make the interactive report even more dynamic:
ChooseCols Function
ChooseRows Function
Take Function
Filter Function
Sort Function
SortBy Function
Drop Function
HStack Function
Transpose Function
---
What do our clients say about our expert Excel programming services and solutions:
Client Testimonials on our Excel programming work tell the tale of who we are and how well we do. Two of our favorite 5-Star Reviews:
---
Why Hire a Company with Local Excel Programmers to work directly with you in New York or California?
Hiring a local Excel programming services firm is the best way to get advanced Excel programming capabilities for your business or organization: Hiring a professional Excel programming firm that offers a wide range of Excel solutions, and that is local, if often the way to go, even if you want to have remote work done. Just knowing that we have a local office nearby, knowing that we work with local businesses, that is often desired.
With a local Excel programmer on your side, you can quickly and easily get the most out of your data and your Excel applications. You don't need to come to our offices in Irvine California or New York to work with us, we work remotely just as much as we do locally. But with us being local, there is the option for onsite one-on-one Excel training or for a face-to-face meeting. Local allows for face-to-face meetings with your team as well as onsite Excel programming.
When it comes to making decisions that affect your business, properly managing and manipulating data is everything; get that wrong, and you make critical decisions on incorrect data. In order to make informed decisions, you need to be able to rely on your data being accurate and up to date. A local Excel programmer can help you develop custom solutions that automate tedious manual tasks and ensure that your data is always accurate, up to date, and complete. Garbage in, garbage out, let us build you an Excel solution that properly represents your business.
By hiring a local Excel consulting services firm, one that works at the expert level, you are going to receive a user-friendly interface, an easy-to-use file, that is highly automated and integrated, making our data easy to manage and review. Integrate the custom Excel solution with all of your Microsoft applications, such as Access, SQL Server, Azure, and Office 365, for a seamless, point-n-click solution.
If you are looking for a way to take your business to the next level, hiring an expert Excel programmer is the answer. With decades of experience in developing custom MS Excel based solutions, our Excel programmers can help you get the most out of your organization's data. Contact us today to learn more about our Excel programming services!
Examples of local Microsoft Excel Programming Clients – New York
What to Consider when Hiring an Excel Developer – Ability, Experience, Professionalism.
When it comes to finding the right Excel developer ( aka Excel programmer ) for your business needs, there are a few things you should keep in mind.
First and foremost, you want to make sure that the Excel developer you hire is in fact an expert Excel programmer and not merely intermediate, one that totally understands how advanced programming in Excel works. This is important because you want to be sure that they will be able to create custom solutions that meet your specific needs, with all of the bells and whistles included. One that can take your concept of what you would like to have built in your MS Excel model, and to bring it to fruition, with a strong emphasis on the user interface and ease of use.
Secondly, you want to find an Excel developer who is reliable and available when you need them. When it comes to Excel programming, deadlines are important, and you don't want to be left waiting for your project to be completed. We are here to assist you when you need help, as we work when you work, and that often includes weekends and evenings, to meet tight deadlines.
Finally, you want to find a firm that is affordable without sacrificing quality. Microsoft Excel programming can be a significant investment and you want to be sure that you are getting your money's worth. In order to do that, hire a team that has been in business for 20+ years, one where the Excel programmers have over two decades of Excel programming experience; you want to hire an expert for best results, and you want to avoid intermediate Excel programmers as their solutions just do not match up to those at our firm. Work with a Microsoft Certified Excel MVP and you will get the biggest bang for your buck.
At Excel and Access LLC, we offer all of these things and more. Our team of professional Excel developers are available to help you with any project, big or small, and we are here to help you with all future projects, as we have a client repeat rate of 87%.
87% Client Repeat Rate, 4.95 Google Review Stars !!!
---
Benefits of Hiring a Professional Microsoft Excel Programming and Training firm – Saves you Money, Saves you Time
By hiring a proven firm with a long track record of successful Excel development and programming, organizations can take advantage of the many benefits that Excel has to offer, including:
Improved accuracy and efficiency

Build it right, and you will not need to make changes to the file, other than adding new data

No need to update formulas, add new tabs, etc., how you design your Excel application determines how easy it is to use and to maintain

The ability to work with large amounts of data

They call it BIG Data, Excel with an Access or SQL Server backend is a huge time saver, and allows for a true multi-user experience, in Excel

The ability to track changes

Who added data, who changed the data, were the reports electronically distributed, all of this and more

The ability to see the big picture
Improved collaboration

Multi-User Excel applications allowing the full team access to the Excel files

Faster decision making

Let the computer do the heavy lifting, your staff can then focus on analysis and decision-making efforts

Why wait weeks, days or hours for your staff to produce the completed workbook, allow Excel to do the heavy lifting

Improved customer service

With advanced drill-down abilities, on Pivot Table and Pivot Charts you can quickly see the details, and you can respond faster to your clients

A better bottom line

No need to hire a fulltime, internal Excel programmer which could easily cost six figures per year, instead hire our team of Excel experts just when you need help, pay less, get more.
Integration and Automation of Excel, along with the other Microsoft Office or Microsoft database applications saves your staff considerable time, which saves you considerable money, pay once, benefit each time your employees use the application. A Smarter Microsoft Solution.
Examples of local Microsoft Excel Programming Clients – Southern California
---
From Irvine California to Manhattan New York, we are most often hired for the following Excel based solutions.
Excel programming projects can be used to create a wide variety of solutions, almost endless, including custom dashboards, fully automated systems, and more. Here are a few examples of the many types of Excel programming projects we have helped with for clients all of the world:
Develop Custom Excel Dashboards: With custom dashboards, businesses can get an at-a-glance analysis of their key data. This allows for faster and more informed decision making.
Automate Tasks in Excel: Automating tedious manual tasks can save businesses time and money. An Excel programmer can create custom solutions that automate these tasks, making your workflow more efficient.
Import Data from Multiple Sources into Excel: By importing data from various sources, businesses can get a more holistic view of their data. This helps to improve decision making and can give you a competitive edge.
Excel Budgets, Forecasts, with Actuals: Fully Integrated and Automated Excel budgets for instant roll-up and analysis.

Use your Excel Budget workbook for the Budgeting process, then use it for the Forecasting process, with Actuals and Variance Analysis built in, all in one simple to use model

Excel Trackers: Excel to Track Leads, Track Sales, Track Staff Certification,

So many firms come to us to have a custom Excel tracker built, fully automated and a breeze to use

Pro-Forma Financials: Income Statement, Balance Sheet, Statement of Cash Flows
Investment Applications: Stocks, Options, Futures, Mutal Funds, etc., if you trade it, we can build it
Month-End Close for Accounting and Finance: Need a fast and efficient way to do your month-end accounting close and finance reporting process, VBA / Macros in Excel is the way to get there
Construction Estimating Workbooks in Excel: Construction and Estimates go hand-in-hand, and we have built hundreds of these over the past two decades.

One of our most common Excel projects and solutions, custom estimating workbooks built 100% for your exact needs

Off the shelf estimating apps do 25% of what you need them to, and far more than you want, as they are not made for your business, they are made for their business

Excel KPI Reporting for Senior Management: Your boss wants to know the latest numbers; how long will it take you to produce them? Weeks, days or hours?

Our Integrated and Automated Excel KPI Workbooks can be updated in seconds, or minutes, all with a few clicks of the mouse
This is where Data Visualization Tools and Techniques shine, Pivot Tables, Pivot Charts, Slicers, Interactive Charts & Graphs, with Dashboards

These are some of the most powerful solutions in Excel. See the summary, drill-down, 100% built for analysis and reporting

API Programming for Web Based Excel Solutions: Our Excel VBA programmers can leverage your API to pull and to push data onto the web
Excel Front-End to either Access, SQL Server or Azure back-end: The most powerful solutions built in Microsoft Excel

Integrating MS Excel with MS Access is one of our most common projects, Excel front-end to Access back-end.
Fully Integrated and fully automated, a few clicks of the mouse, and then Excel does all of the work, in seconds, or minutes. A Smarter Microsoft Solution.
There are endless possibilities when it comes to what you can do for your organization when you hire an expert Excel programming company to help you. If you can dream it, we can help you create it.
---
Learn with an Expert Excel Programmer & Trainer Today – One-on-one, or face-to-face Microsoft Excel training with an Excel MVP

Hiring an expert Excel programmer that is also an Excel trainer can help you tap into the most advanced Excel tools while also allowing you to expand your Excel skills. Are you ready to get started and unlock your Excel potential? Take advantage of our expert Excel training services today! Work one-on-one with a Microsoft Excel MVP, and learn to program like a pro. No one knows Microsoft Excel better than the top Microsoft certified Microsoft Excel MVPs that are professional Excel programmers, as they are the Microsoft Excel subject matter experts.
One-on-one, face-to-face Excel training with a Microsoft Certified, Microsoft Excel MVP is the best way to learn Microsoft Excel ( Learn More ).
If you are going to hire an Excel programmer/trainer to assist you, why not hire the best Excel experts available, all at affordable rates? 90% of the Excel trainers are not Excel programmers, they do not know Excel as well as experienced Excel programmers, as you learn by doing over and over and over. You learn the best practices, what to avoid, how to design a workbook, etc. Our Excel trainers are also Excel programmers, and most of them are actually Microsoft Excel MVPs.
The best of the best allows you to learn best practices and methods, in the shortest amount of time necessary.
Our one-on-one Excel training with an Excel MVP is simply the best and most affordable way to learn Excel in a handful of hours.
Call us today so we may discuss your Excel training needs with you.
Client Testimonial:

I have worked with Christopher and Bob multiple times over the last 6 months and have not been let down yet.

The work done by him, and his team has been unmatched and helped my business perform to its full potential.

The process is smooth from beginning to end and the work is done in a timely manner, I will continue coming back and recommend their services to anybody.

AJ – Atlas Property Investors.
---
What Makes us one of the top Microsoft Excel Programming Companies – Microsoft Certification for one
There are many things that separate us from the competition, many things that make us the Microsoft Excel subject matter experts. Sure, the number of years working as a professional Excel programmer matter, but it is not just the number of years that matter, but exactly how good have our solutions been all this time, quality matters, not just quantity, we have both. Other things that separate our company and our Excel programming team:
You can see our custom
Microsoft

Excel Template programming work on the Microsoft website, free for download, as well as in Microsoft Excel 2013 and later.

Microsoft has hired our firm several times now. We were hired to assist them with both Power BI programming and Microsoft Excel programming. Microsoft included our work in Excel 2013, our Excel templates were shipped in Excel and were also available for download on the Microsoft.Com website. They even wrote a nice testimonial on our services.
You can see our custom Excel templates, that we programmed for Microsoft, installed in Microsoft Excel, as well as on the Microsoft website, free for download. Our competitors cannot say the same. Our work ships in Microsoft Excel, we are that good.

Two of our best Excel MVP's worked on this project.

We have a team of top Microsoft Excel MVP's, working with our clients.

Microsoft certifies around 130 Excel MVP's, globally. They are the Excel subject matter experts, says Microsoft. Microsoft counts on them as they have a close relationship with the Microsoft Corporation.

Many members of our Senior Excel programming team have been among the 130 or so that are invited to attend the Annual Microsoft MVP Summit in Seattle. Here they interact face-to-face with Microsoft

Microsoft counts on them to help to make Excel even better than it already is, these are the Microsoft Certified Excel Subject Matter experts, the best of the best.

One of our businesses has been a Microsoft Certified Partner since 1994, and every year since.
We have been programming in Microsoft Excel since version 1.0, in 1985, for the Mac.

That is 37 years of Excel programming, there is no way to have more Excel programming experience than we have; we are the MS Excel programming experts.
---
Client Testimonial – Excel programming project:

We are first time users of Excel and Access LLC corporation and are very pleased with the outcome of the project. We needed a third-party review and update of regular production reports submitted to a state governmental agency.

Christopher and Maria were the perfect match for our Excel needs. They were prompt, knowledgeable, and highly professional.

In the future Excel and Access LLC will be our first pick for Excel related consulting support.

Collon Kennedy, Global Carbon Strategies Corporation, Vice President