4.95-Star Google Business Reviews Rating

We are committed to making each project a success. We have been blessed with a lot of testimonials. We have over 100 on LinkedIn, close to 100 on Google and dozens here and on our other business websites. They should give you an idea of what it is like to work with us.
First Babtist Church of Aurora, CO
I contacted Excel & Access last year to help me automate required monthly financial reports for the church in lieu of purchasing software packages that are designed to do the same thing.
Christopher and Maria were consummate professionals.
Christopher worked so closely with me that I began to recognize that what I originally asked him for was much less than what I actually needed, and significantly less than what he later delivered. After some revisions we arrived at a product that was more efficient than anything I previously imagined.
Christopher's insights were invaluable as he opened my understanding of what Excel was capable of doing.
I recently expanded the scope of the project primarily because of how Christopher coached me to use Excel. Because Christopher helped me refine how to accurately articulate my vision of the project, it is now beyond anything I would have imagined before contacting Excel & Access.
I will always be thankful to them for helping me reimagine the scope of the project and achieve a result that exceeded all of my expectations.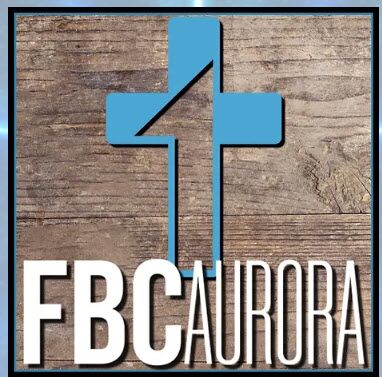 Used our Microsoft Excel Mentoring Services.
Abraham Payton
Associate Pastor
Singles Travel Service
Can't say enough good things about this company. I Sent an email with an urgent work request, and I was contacted with a solution in an hour or so, made payment and I was up and running in just a few hours.
Will definitely be using them again. They were professional, timely and a pleasure to work with.
Chuck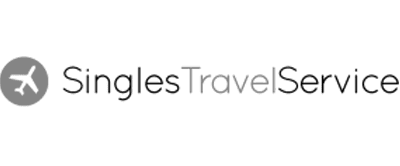 Used our Microsoft Excel Programming Services.
Chuck Artillio
Owner/Operator
Health Express
What Excel & Access, LLC taught me has been very helpful to our operation so far. I definitely feel as though I have an increased understanding of excel because of their help!
Above all, Christopher and Maria have been incredibly helpful and responsive even beyond our initial meeting.
An A class Business for sure!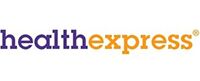 Used our Microsoft Excel Training Services.
Global Carbon Strategies Corporation
We are first time users of Excel and Access, LLC services and are very pleased with the outcome of the project. We needed a third-party review and update of regular production reports submitted to a state governmental agency.
Christopher and Maria were the perfect match for our Excel needs. They were prompt, knowledgeable, and highly professional.
In the future Excel and Access, LLC will be our first pick for Excel related consulting support.

Used our Microsoft Excel Consulting Services.
Collon Kennedy
Vice President
Atlas Property Management
I have worked with Chrisopher and his team multiple times over the last 6 months and have not been let down yet.
The work done by Christopher and his team has been unmatched and helped my business perform to its full potential.
The process is smooth from beginning to end and the work is done in a timely manner, I will continue coming back and recommend their services to anybody.
AJ - Atlas Property Management, Manager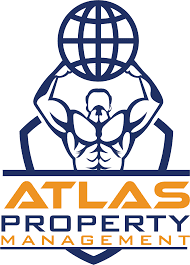 Used our Microsoft Excel Programming Services.
Good Hands Massage LLC
This was good. I needed to know how to do something in excel and I needed to know right then and there. After not finding the answer online it turned into "who can I pay for this information".
The team at Excel and Access, LLC flew in with their capes and helped me out. And at my request, they even explained it to me after their original explanation to make sure I really got it.
The presentation I ended up making was original, the boss loved it and the kudos I received far outweighed the price I paid.
I'll keep your info handy for the next time I get stuck.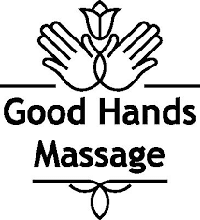 Used our Microsoft Excel Programming Services.
Morrison Industries
Our online working session went very well! Jacob was amazing! He understood our requests and was able to translate our business needs into a functional product in less than an hour…WHILE ON THE CALL!!!
I was very impressed and look forward to working with you all in the near future as we continue to grow!

Used our one-on-one online working sessions services.
Brian Mundy
Estimating Manager
Emory Group
Jacob is amazing! Very flexible. Super intelligent and very considerate. Willing to work with you as a team member and take on as much as is asked. Very pleasant and easy to work with.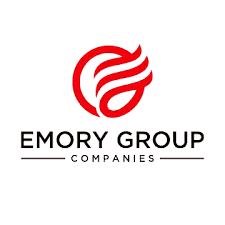 Developed a Pricing Calculator Template in MS Excel.
Forge Energy
I have worked with the team at Excel and Access, LLC on several projects over the past 5 years and they always deliver.
Consummate professionals, experts in their field, and always a pleasure to work with. I highly recommend them for any of your data needs.

Used our Microsoft Access Programming Services.
Bobby Boyd
Production Foreman
Trout Creek Farm
I spent a frustrating month trying to find a company in my area that could fix my Access problem. I couldn't enter my business data and was very concerned I decided to increase my search area and googled for MS Access repairs. Google provided a list of companies that said they could help. I was put off by some that were apparently too large to deal with my small problem.
It is my great good fortune that I decided to try this company. The staff was knowledgeable and friendly and willing to help. I spoke with their programmer Stan on the 27th and through WebEx my program was fixed and working exactly right by the 28th.
This is definitely a five-star company, if I could give it more I would.
I recommend you call them or email them for any Access issues.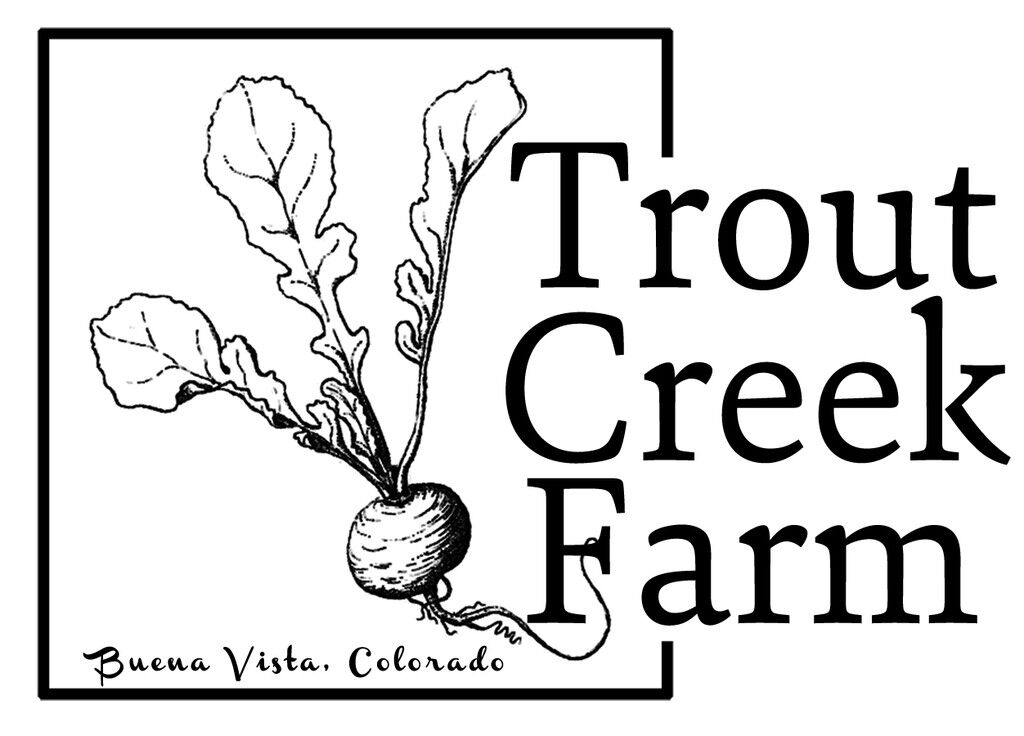 Used our Microsoft Access programming services.
Clear Print
We were having an issue with our old Access 2000 database. I contacted Excel & Access, LLC (excelandaccess.com) to see if they could solve the problem.
Stan sent me and my IT guy a screen view link, once he was in our system he was able to determine the problem was on our server end and not with Access.
He stayed on the line while my IT guy made several changes until the problem was fixed.
I'm glad it turned out to be a simple fix. I will definitely call them again if I have any more Access issues.
Thanks for solving our issue.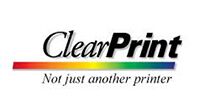 Used our Microsoft Access Consulting Services.
Biosystems and Biomaterials Division - National Institute of Standards and Technology - US Department of Congress.
We have been using our custom-made "Transfection Tracker" Excel workbook for several months, and it is flawless.
We use it to keep track of our molecular biology research that involves genetically modifying cells and keeping track over time of the various handling stages and characterization activities for multiple different samples over time.
The "Tracker" has all of the functionality we requested, and has been relatively easy to make small tweaks to accommodate new needs.
Jacob was efficient, patient and easy to work with. We have recommended you to others in our field who have similar needs. Great job!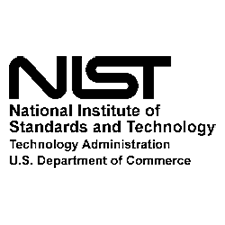 Solution: Built a 100% Custom Microsoft Excel Tracker Template.
Sanders Law
I needed to find an Excel expert online that could assist me remotely, to help me with my Excel file and I needed it via a screen share session. I did thorough Google search and I found Christopher and his team of Microsoft Excel and Access experts at Excel and Access, LLC.
They noticed that I was a missed chat on their site, and the CEO reached out to me directly to see if I still needed assistance.
The next thing I know, I am on a screen share session with Bob, whom I would later find out to be the "Legendary First-Generation Microsoft Excel MVP", Bob U.
Through all of this I found them to be ultra responsive, customer service oriented, and the cost was extremely reasonable, especially given whom I am working with, Bob the MVP.
I could not be happier.
I would recommend their service to anyone needing Excel or Access work done rapidly at the expert level, at totally fair rate for their work.
I will definitely use them again; 5-Stars!

Used our live, one-on-one Excel training services.
UroShape, LLC
I strongly recommend the services of The Microsoft Excel and Access Experts at Excel and Access. Not only has their work product been outstanding, they have met all of our requirements well within our requested timeframes.
Their team has provided us with high quality Excel files for both our Mac and Windows OS platforms. They have consistently implemented macros that have allowed us to rapidly solve difficult excel tasks.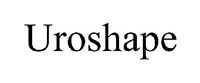 Used our Microsoft Programming for the Mac Services.
Saybrook Point Resort & Marina
I am just writing to tell you that the session with Jacob was very worthwhile, he was able to take his technical skills with the program and adapt them to our specific need in order to make suggestions or recommendations.
I will certainly call on you again when the need arises for additional work.

Used our Microsoft Excel Consulting Services.
John Lombardo
General Manager | Hotelier
British Red Cross
I enjoyed taking Excel and Access training with Microsoft Excel and Access experts, there was plenty of information and I recommend having the one-to-one training the way I did as the trainers are very well experienced and provides plenty of tips.
I feel better equipped and more confident. Thank you for your patience and knowledge sharing!
Thank you Christopher and it was nice dealing with you!

Used our remote one-on-one training services.
Clara Youssef
Finance, Grants Management and Compliance Senior Officer
Brampton Park Rentals
Just finished up the project with Jacob. It was a resounding success - we managed to get everything I needed done, on time and with a few extras that I didn't even know I needed.
Jacob was extremely helpful and professional throughout - I have a fairly hectic schedule but he was always very good regards setting up and arranging times to call, despite the 3 hr time difference. Also, he clearly knows his stuff regards excel, which I'm sure you were aware of already!
I'll for sure be using you guys again - this process has opened up my eyes to more automation and the capabilities of our wonderful computers - I'm looking forward to doing that - I'll start the process with Jacob in the next week or so.
Clark Land Resources, Inc.
I was looking for a company to teach our staff an Intermediate Excel class. From the very first time I reached out to Christopher Fennell, CEO and all the way through the end of our training, I was extremely impressed. Christopher and Bob (our trainer) really went above and beyond my expectations.
They were able to customize the training directly to our needs, helping our staff immensely and they offered so much more than expected. Not only are they such nice people, but they are also very skilled professionals.
I would highly recommend them to anyone who needs excel work of any kind.
We will use them again for sure!

Used our Microsoft Excel MVP Group Training Services.
Robin Rasmussen
Administrative Assistant
Biomechanical Research & Testing LLC
I am a co-owner of an Engineering Consulting Firm and this is the second time I've used Excel and Access, LLC for a project.
Their communication and responsiveness was excellent, as they responded to all emails very promptly.
The quoted price for the project was very reasonable and they were able to get the project done within only two days!
They completed the project as desired, without any errors, the very first time. Essentially, everything went very smoothly, with top-notch customer service, excellent work product, and great pricing.
I strongly recommend this company for any Excel and Access projects.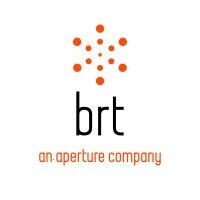 Used us for our Microsoft Excel and Access Consulting Services.
Chris Furbish
Biomechanical Engineer - Owner
Intevac Inc.
To whom it might concern,
While many engineers are quite familiar with Microsoft products such as Excel and Access, LLC I have found in my 30 plus years of experience in Silicon Valley as an engineer (and one of the few left here that is NOT a programmer!), that one rapidly reaching a point where it is difficult to automate and simplify complex spreadsheets or databases.
To do this, one really needs to understand the products in detail, and this includes a deep understanding of macros and Visual Basic. In my current position, I have hit a "wall" frequent times where if I only had a programmer working for me, or had time to learn it for myself (I don't) I could make wonderful things happen! Unfortunately, I don't have the budget for a full time programmer.
Enter "Excel and Access, LLC." The people at this company communicate clearly, and execute flawlessly, and in a timely manner. In addition, I believe their pricing is quite fair.
Over the last two years, I have worked on no less than three projects that have increased my efficiency at my job by working with "Excel and Access, LLC." As a case and point, I just finished a project with this company, and was working away hard on my presentation to my management today that would use some of the new tools that I developed working with this company.
Late last night, I realized that I was missing an important detail, and halfheartedly sent out a request to make a modification that I was 100% was made too late to intercept my presentation for early the next day. Was I wrong! Bam! There is was, almost within 10 minutes of my sending my request out in the evening. What I like about this company (besides what I mentioned above) is that they pay careful attention to the customer's final timeline and increase their focus (which is already sky high) to ensure that last minute changes DO make it into the final product.
I'll be back again, "Excel and Access, LLC"!
Thanks so much.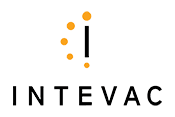 Used our Programming services several times now.
Steve Gospe
Process Engineering Manager
Horizon Sales Corp
We contacted Excel & Access, LLC for some team Excel training sessions. Christopher's response time and follow through were fantastic. He asked helpful questions and offered insight into the training style that would work best for our company.
The training itself with Paul was thorough, participant focused and complete. We've completed 2 training sessions and are planning a 3rd with Excel & Access, LLC soon.
Tina Knizel
Executive Administrator
Job Seeker
I needed to hire a firm to provide Microsoft Excel training for myself before I started a new job. I already knew Excel, and I already knew how to use an Excel Pivot Table, and the Excel VLookup function, but I wanted to know it at the expert level.
So I searched the web for firms that train just one person, and I came across the Excel and Access experts.
What I liked about their offerings was that their one-on-one Microsoft Excel training is with a Microsoft Certified Excel MVP, in this case, Bob.
The training was spread over a few days. The trainer was truly an expert. He could answer every question and was able to show multiple ways to do the same thing. I learned what I needed to learn, and then some.
I will definitely use your services again and I can confidently recommend them to others that need to up their Microsoft Excel game.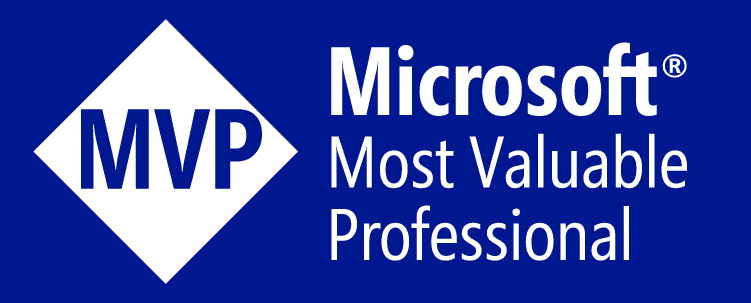 Used our One-on-one Microsoft Excel Training w/ Excel MVP Service.
Company Confidential
I contacted customer service and Maria did everything she could to try to help, but once the issue was explained and she could not further assist me, I was told to reach out to Mr. Delke. Mr. Delke promptly responded to Maria's email and reached out to me and asked me to call him. To which we then had a 40+ minute phone call discussing how to solve the issue I was having.
I couldn't be more happy with the result as we finally reached a solution (even though it was a bit of a loophole). Initially, we couldn't figure out how to solve it, but with a few ideas from his side and mine, we managed to make it work. He was more than polite and had no issue staying as long as it took to finish the task at hand.
I would highly recommend the services of Excel & Access Experts, and I will definitely be contacting them again should the occasion ever arise.
MESA International Technologies, Inc.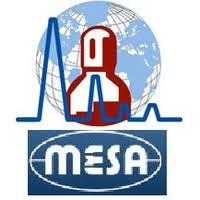 We have been working with E&A/Talon [Excel and Access, LLC] team for over a year now on various custom [Excel and Access] projects. They are always professional, responsive and helpful.
They were able to come in quickly and salvage a CRM application pieced together by an employee who abruptly exited our organization. They are great to work with!
Mark Tyssee – CEO
Microsoft Excel and Access Programming Services for Mesa Gas
LOYALitix
We found Excel and Access, LLC one weekend while in the midst of a client deadline and our technology failed. Christopher responded within a few minutes, looked at the issue, and immediately they went to work on triage so we could meet our deadline.
After stabilization they proactively made suggestions for making the tool more useful, faster, and how we could save time on our business process with changes to the tool.
We are now beginning to look at the next major revision with them to add functionality.
They are highly responsive even if I have an emergency over a weekend. They took the time to understand what we do and are sensitive to the time constraints we operate under.
Thank you E&A Team!

Used our same-day Excel Resue Services.
Kandi Molyneaux
Founder & CEO
Marcus Millichap
Since 2016, when our organization needed help with Microsoft Excel, or any of the other Microsoft applications, we have worked with Christopher and his team at E&A.
Jacob, Paul, Christopher and team do an amazing job. They do such a good job we work with them again and again, anytime we need Microsoft programming help.
For this project Paul was the project manager and Alfred was working on the Excel programming. Great match-up.
I give them 5-Stars. I highly recommend them.
If you need help with any of the Microsoft applications, both programming and training, then these guys are here to assist, with offices in New York and Irvine California, developers in the UK and Canada as well as the USA.
Thank you for the exceptional work.
Worked with my staff in our Irvine office.
Gordon Reese
First Vice President Investments
Commerce West Bank
Excel & Access, LLC helped automate workflows and assisted us in being efficient by reducing the amount of time we are working in excel spreadsheets.
They worked with and made adjustments to the project until it met our expectations.
I have another project that I will be running by you guys this week, to modify our reports.
We will continue to work with them for future projects.

Used our Microsoft Excel Programming Service.
Andrea Pacholek
Executive Assistant
Craft and Technical Solutions, LLC
My company supply's workers to the largest shipyard on the West Coast of the U.S. We have over 100 workers there and we receive payroll reports that are difficult to read and calculate for payroll processing.
The reports come in each Tuesday Morning and all worker hours for standard, over time, double time & adjustments have to be completed and sent to my company's payroll department by the end of the day. This was always a lengthy and difficult process and errors were common as the reports were confusing to read.
We needed a solution so we reached out to the team at Excel & Access, LLC [excelandaccess.com]. Their team were friendly and responsive. We had a conference call to clarify what our needs were and in about 24 hours they had a solution for us that was built to our specific needs. After a few tweaks it was just what we needed.
I would recommend anyone to Excel and Access, LLC who is looking for a consulting firm that can help them improve their use of Excel Spread Sheets.
Used our Microsoft Excel same-day Excel rescue Services.
Richard Waldron
San Diego Branch Manager
SpaLife VIP Club
"After trying to get my problem solve going to different forums and trying to learn from different courses on the internet. I felt I wasn't going to be able to get my issue fixed that it will take me a long time to get it done, I came across their site and once I talked to Christopher, I felt I was in great hands.
It literally took one session to expose my case and in one online meeting with Jacob I saw step by step how he was able to get my problem solved.
I couldn't be happier. Thank you very much!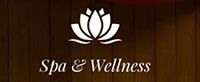 Used our Microsoft Excel Recue Service.
Bryson Industries, Inc.
The Experts at Excel & Access, LLC are awesome! They responded to my email with technical assistance that help me solve my problem.
The 20 minute phone call save me HOURS of manual paperwork labor.
I highly recommend them and will use them again for future projects and training!
Used our Excel rescue services.
Bradley Ronnow
Director-Account Services
Yves Saint Laurent
The tutorial that was conducted by Bob was really useful. This is a great training to take to learn excel from scratch and also to brush up on vital excel skills.
Zindy coordinated this training and I let her know that it is worth the time to sit through the training sessions.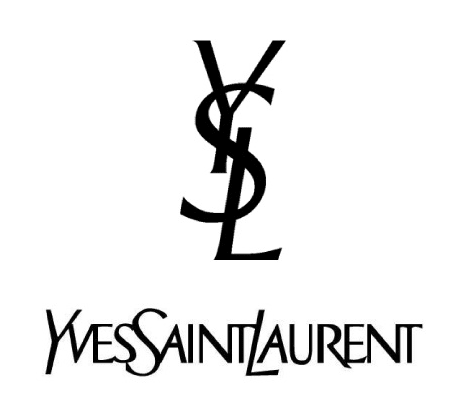 Used our remote, one-on-one Excel training with an Excel MVP service.
Michael Guzman
Finance Manager
Macfarlan Capital Partners
The Excel and Access, LLC team did a fantastic job listening and advising on the correct solution for our firm.
They implemented it with excellence and were available to troubleshoot any issues.
They are great to work with!

Used our Microsoft Power BI Consulting services.
California Coastal Loans
Christopher/Paul and the E&A Team were great from the very beginning to the end. They took an absolute disaster of a project that someone else had done and turned it into a masterpiece.
Thanks, guys, for a great job!

Used our Excel and Access Programming services.
Dino Katsiametis
Managing Partner
Alfa Tech Consulting Engineers, Inc.
Our experience with Christopher & Paul and the E&A Team has been excellent. After explaining our complex issue with Paul and their team, the work needed was completed in a very timely manner.
The completion of the first project lead to another complex project that was also completed in a timely manner. Paul was always available and willing to assist.
I highly recommend Christopher and Paul and E&A Team for anyone searching for Excel solutions.

Used our custom Excel development services.
Jerry Guardanapo, Jr.
Director of Finance
Mark S. Gottlieb, CPA, PC
Working with the E&A team has been a pleasure. We have used their expertise to custom our workflow in both Excel and Word.
They were very patient and professional in the process of learning our needs. The end result is that we work more efficiently, and we are able to service our clients in a more productive manner.
Thanks again.

Used our Excel and our Word programming services.
Rite Lite
I first hired Excel and Access, LLC 5 years ago for a project.
Since our first communication, my experience with them has been nothing less than a pleasure to work with.
They simply get it (your need) and got it (the know-how to execute it perfectly).
I've recommended them to associates and am sure that you will be thrilled with the service provided!
Professional, timely, courteous. 10 STARS!!!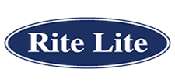 Used our firm's consulting services in Excel and Access.
SAFEbuilt, LLC
Excel & Access, LLC always does an amazing job when I am in a pinch. They are thorough, timely and do fantastic work!
I really appreciate that they make the time to complete my projects and that I can call at any time.
Highly recommend!

Used our Excel consulting services.
Renee Wooster
Compensation + Benefits Manager
Mission
We worked with Christopher & Paul at Excel and Access LLC to create a macro that helped us finish payroll in less than two days whereas it was three days before. They are speedy, knowledgeable, accessible and helpful.
We could not have asked for a better specialist!
I recommend them and their company for any Excel expertise as they have made my life easier.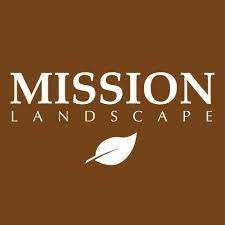 Used our Microsoft Excel Coding Services.
Sumin Wu
Chief Financial & Operating Officer
Siemens
I found the development team to be very capable and responsive. They have taken my Excel tools and dramatically improved the design and automation.
I will be using them more in the future.
Used our Microsoft Excel Financial Modeling services.
Ken Cossaboon
General Manager
Drexel University
Excel and Access, LLC provided me with clear and concise techniques on my project in Excel.
Even though I was not familiar with VBA at the start, their senior Microsoft Excel MVP (Jacob Hilderbrand) took me through the process procedure by procedure and line by line. With some adjustments and talking back and forth, Jacob was a tremendous help.
I highly recommend the Microsoft Excel and Access experts at Excel and Access, LLC to anyone struggling with a Microsoft Excel project.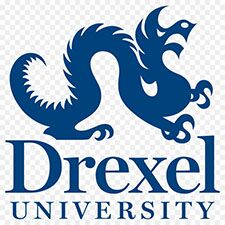 Used our Microsoft Excel vba coding services.
Austin Wolfe
Microsoft Excel Research project
CBRE
We had a great experience with you guys, you did what you said you would do and you did it within the time frame you gave us. Most importantly, the format works like a champ and we're very satisfied!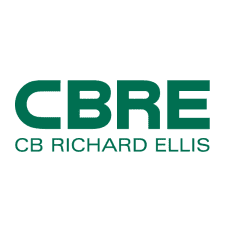 Used our Excel Financial Modeling services.
Tony Lenamon
MAI, Valuation & Advisory Services
Red Bull
Excel and Access, LLC performed superb work while supporting our business planning process.
The team helped create a fully integrated planning tool and subsequent rollups which helped us manage our business effectively.
Also, Excel and Access fixed a project that a prior consultant did not complete according to specifications.
I would highly recommend this company for any work needed in Excel & Access. Quick, accurate, and reliable! Great results, on time, and integrity!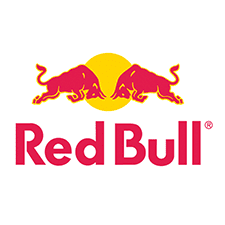 Used our Financial modeling in Excel business service solutions.
Ryan Conway
Senior Vice President, On-Premise and Food Service, North America
Charles R. Drew University
I highly recommend [Excel and Access, LLC] for Excel training. I've used them to conduct training classes at Charles R. Drew University and it was very informative.
All my employees improved their skills, even the most advance user learned new skills with Excel as the instructor was a Microsoft Most Valuable Professional (MVP) awardee.
I have found the Microsoft Excel MVPs to be the best of the best in Excel as I soon learned that for Microsoft Excel that there are only 125 in the entire world.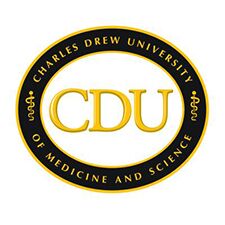 Used our Excel programming and Access development services, 2 Excel MVPs doing the work.
Rugged Cross Construction
It was great to have someone be excited to help me as both the the team at Excel and Access. The prompt replies, polite telephone conversations, and ease of use were second to none. The speed and expertise of this company is amazing. I initially emailed three Excel consultant companies, Excel and Access contacted me at once, the developer helped me, and no other company has even responded yet. And as for the developer, he makes this stuff look so easy.
LinkedIn
Excel and Access, LLC its quality and level of work are all phenomenal. We enjoyed our engagement with them on a special project. They were flexible, nimble and able to meet our very high standards, requirements and tight deadlines.
They were available and met the deadlines comfortably. We will hire them again if need arises. They care about their clients and make sure we were satisfied with the completed work. I would recommend their work to anyone.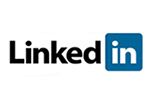 Used our Financial Modeling Solution Services.
Mary Ann Kim
Manager, Global Sales Compensation
US Social Security Department
I want to thank you for providing me with such a great training experience. I was quite impressed with your quick response to accommodate the Advanced Excel VBA Programming (Part I) training with such short notice. It was a pleasure to work with my instructor.
He explained concepts and solutions to problems in detail and made sure I understood them before moving on to new topics. The training conducted via webinar made my training experience quite comfortable.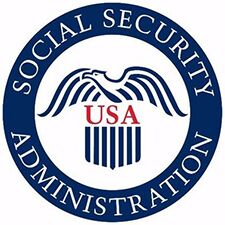 Use our remote one-on-one Microsoft Excel training services.