Microsoft Excel Training w/ Excel MVP
Why Take Excel Training w/ a Microsoft Excel MVP?
When it comes to learning Microsoft Excel, for many, it tends to be a daunting, time-consuming, and intimidating task. But if you hire a qualified instructor, you will have an entirely different experience. The better the instructor, the better the experience. Hence, we believe our remote one-on-one Microsoft Excel Training with an Excel MVP is the best way to learn Microsoft Excel; Excel MVP Led Training.
Benefits: With proper training, you can advance your skills, productivity, and enjoyment by using Excel to its full capabilities. We recommend you hire an Excel trainer to help you. By hiring a qualified trainer, you break the surface of Excel, taking a deep dive into the most efficient ways to use it as it applies to your unique business needs. An experienced trainer can help you and your team to get the most out of this amazing business tool.
You are reading this for what reason? You have tried learning Excel and you feel you might be interested in possibly getting a little help? If so, you are not alone. Please read on, or call us at 877-392-3539 to discuss live.
What is a Microsoft Excel MVP

There are approximately 130 people on the planet, certified by Microsoft as a Microsoft Excel MVP. Google reported 750,000 people use Microsoft Excel worldwide. HHHhmmm, 130 people out of 750,000 are certified by Microsoft as Excel MVP's.
They must be good. Why do you think we have Excel MVP's as our senior team of Excel trainers and programmers. Many are the best of the best, such as Bob, the legendary MVP of MVP's. They are the Microsoft certified Excel Subject Matter Experts. There is no better or more sought after certification for an Excel programmer.
How Can Excel Training w/ an MVP Help You?
Excel training can make your business more profitable and more competitive. Excel training with an Excel MVP will teach you better topics, with a deeper understanding of the different versions of Excel, than your average Excel instructor. In fact, there are significant benefits to working smarter and not harder while using your Excel workbooks. Those are often called best practices. The same applies when choosing your Excel trainer; hire the best trainer possible.
Excel MVPs tend to be better trainers. They are worth working with.
The Excel MVP's dominant LinkedIn's Excel community. Jan Karel, Oz, Jeff, Jon, Mynda, Leila, etc., are posting all the time, very useful information. You can learn a lot from them just on LinkedIn alone.
100% customized Excel training ensures your business's employees are being trained on the best Excel functions and methods, those most relevant to their specific needs.
Our Excel MVP will streamline the training agenda based on your team's needs. Not only that, but our Excel trainer will deliver tips and tricks along the way. This increases efficiency and helping your business to get the most out of Microsoft Excel.
Instructed by Microsoft Excel MVP Bob Umlas
If you want to learn valuable lessons about Excel, who better to go to certified Microsoft MVP Bob Umlas? Our staff is stacked with certified Excel experts, like Bob, who know exactly how to handle industry-specific issues, and they can teach you how to avoid such problems moving forward by demonstrating intuitive tricks that you've never seen before.
There are only about 100 MVPs designated for each of the Microsoft applications, so you should take any chance you get to learn from them. the only Excel MVP since 1993.
Bob Umlas has helped countless clients improve their businesses by streamlining data management and organizing internal information in ways that make it easily-accessible to the people who will use it most frequently.
You can try to learn how to navigate the complexities of Excel on your own, or watch a video online that attempts to address your issue, but there's simply no way to replace expert MVP Bob Umlas, who takes the lead on our one-on-one live Excel training sessions.
If you find a better Excel trainer, please tell me, as I would like to hire them. Bob is the best of the best.
I enjoyed taking Excel and Access training with Microsoft Excel and Access experts, there was plenty of information and I recommend having the one to one training the way I did as the trainers are very well experienced and provides plenty of tips. I feel better equipped and more confident. Thank you for your patience and knowledge sharing!

Thank you Christopher and it was nice dealing with you!

Best,
Clara Youssef
Finance, Grants Management and Compliance Senior Officer
British Red Cross – MENA & Mediterranean Region
See British Red Cross case study.
Common Excel Training Topics
Excel MVP Led Training Agenda
Our Excel trainers focus on teaching you what you need to know, for your job. To improve your current workflow and existing spreadsheets, we take a hands-on approach and encourage your employees to do the same. This type of approach ensures our delivery of clear direction — and most importantly — your team's understanding. We are readily available to answer questions and provide on- and off-site training options. No matter how simple or complex the solution, our individual or group training can help anyone better utilize Excel.
Our Excel trainers can help with any and all Excel challenges, including:
Functions and Formulas

XLookups, VLookups, HLookups

SumIfs, TextJoin, TextSplit, IFS
ChooseCols, Take, Filter, Unique, Sort, VStack

Conditional Formatting, PasteSpecial, FlashFill
Data Visualization

Dashboards

Pivot tables,

Pivot Charts, Slicers
Charts and Graphs

Visual Basic for Applications (VBA)

UserForms

Macros

Automations & Integrations

Tips & Tricks

and more ….
Excel Training w/ Excel MVP Best Way to Learn Excel
Professional Microsoft Excel trainers have the power to help you elevate your data visualization efforts and more efficiently use your greatest tools — functionality is at the forefront of our one-on-one or group Excel training. If you are looking for training or Excel programming help with an upcoming project, contact our specialists now and get started today!
All of our Microsoft Excel training is conducted live, either in a group or one-on-one face-to-face format. All of the training is 100% custom to the needs of the student(s); nothing is canned, it is all about your needs.
Do want to try one hour with an Excel MVP?
Give us an hour, see how far we can take you. We offer remote one-on-one Excel training at a very competitive rate. Hire us for an hour and let us teach you how to work with Pivot Tables and Pivot Charts. Or if you rather, we can teach you how to use the new Dynamic Array Functions, such as ChooseCols, Filter, Unique, or Sort. Prefer to learn the XLookup and SumIfs, we can teach you that too. Give us an hour, see how much we can teach you.
There is no better way to learn Microsoft Excel than to train with an Excel MVP.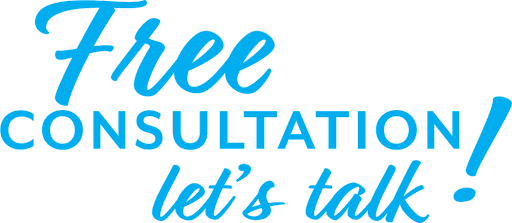 Toll-Free: 877.392.3539 | Irvine, California: 949.612.3366 | Manhattan, New York: 646.205.3261