We are Microsoft Excel Data Visualization Experts
As Data Visualization experts we are here to help your organization get the most out of Microsoft Excel. We do so by building custom Excel Dashboards that are fully automated and integrated, point-n-click solutions. Our Dashboards are based on Excel Tables, Pivot Tables, Pivot Charts, Slicers, UserForms, VBA/Macros, and now include Microsoft Excel's latest Array Functions (ChooseCols, Take, Drop, SortBy, Unique, Filter, VStack, XLookup, etc.).
All of our Excel Dashboards are designed to allow you to quickly and efficiently visualize your data, and all are built to be easy to use because Microsoft Excel should be easy to use.
The Importance of Microsoft Excel's Dashboards as Data Visualization Tools for Business
In today's business world, it's almost a necessity to have the power to translate complex data into digestible visual forms, such as interactive charts and graphs, whether it's for your company, your business, or your client. With the sheer amount of data and information that is now available, having an automated and integrated, ultra streamlined method for organizing your data into mediums that are readily intelligible to the desired recipient is a must in modern communication.
What business needs is to tap into Microsoft Excel Dashboards based on powerful Data Visualization tools, such as Pivots. Visualize your data.
If your organization wants to get the most out of Microsoft Excel, leverage Excel's Data Visualization Tools
Most businesses do not get much useful information out of their Excel files, rather they use them to store data. They do far too much manual work, copying this, changing that, and they spend far too little time understanding what the data is telling them. Usually, their files lack a dashboard and Pivot Tables and Pivot Charts for analysis. Basically, for most companies Excel files, their files are not telling the tale.
If you want to get the most out of Microsoft Excel, if you want to impress senior management, investors, or your business partners, your Excel reporting and analysis workbooks should be data visualization tools. These workbooks should be centered around Excel Dashboards built around Excel Pivot Tables and Pivot Charts with Slicers. Microsoft Excel should be easy to use. Data visualization tools make Excel data easy to understand.
Excels' Data Visualization Tools and Techniques help you to understand exactly what your business is telling you. All you need to do is to listen, with your eyes.
Add the use of Excel VBA, Excel UserForms, Pivot Tables, and Charts, and you will have the most powerful Dashboard Microsoft Excel has to offer. A true data visualization tool, this point-and-click, Slicer-driven application is super easy to use. Instantly see what the data is telling you, visually.
What is a Data Visualization Dashboard?
Excel dashboards are all the rage. Everyone wants them, in fact they are our most commonly requested solution in Microsoft Excel. We make these more than any other Excel application, and as a result we make them very well.
Data Visualization Dashboards are most often based on the following:
Excel Tabes.
Excel Pivot Tables.
Excel Pivot Charts.
Slicers and Timelines.
Filterable, interactive Reports.
Excel UserForms
Advanced Charts and Graphs
Need Help, work with our top Microsoft Excel Data Visualization Experts
Work one-on-one with a Microsoft Excel MVP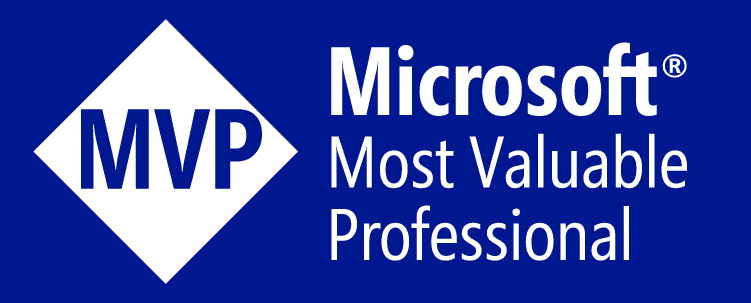 That's where the data visualization experts here at Excel & Access come in. When it comes to BIG data, working with a professional Microsoft data visualization expert matters most. Because when you're dealing with something so vital to the success and growth of your business, you want to make sure that you're working with a company that is an expert in its craft and understands your business's needs., where the programmers and trainers are the Microsoft Certified Excel subject matter experts (Microsoft Excel MVP).
Our top data visualization experts can help your team find the exact solutions you need to transform reams of research and data into actionable reports and presentations that facilitate efficient sharing and learning within your company and persuasive, professional communication with your business partners and our clients alike.
From BIG Data to Understanding and Action – Point-N-Click, Done.
With data visualization for business, you can unite analytics with strategy and data with creative planning to pave the way for transformational business insights that can take your company to the next level. Our experts in data visualization can assist you in enhancing your current data management system or implementing a new one to elevate the usefulness and use of business data, helping you implement strategic roadmaps that allow big data solutions to become an integral part of your company's digital revolution.
Microsoft Excel is Changing – Enter New Array Functions
Excel's new array functions will change the way Microsoft Excel is programmed and used. What made it possible is Excel's new calculation engine. Excel will never be the same. Integrate the new Spill Functions with Excel Tables, to feed Pivot Tables, Pivot Charts, and Dynamic Array based Reports, all without macros, and just one or more formulas.
These new Array Functions make programming Excel much easier and a lot quicker. Tailor made to feed Pivot Tables and your custom Excel Dashboards.
Unique
ChooseCols
Filter
Take
Drop
Sort
SortBy
Transpose
ChooseRows
VStack
HStack
Sequence
Example: =FILTER(CHOOSECOLS(DowntimeReportData,1,2,3,4,5,6,7,8,9),(WeekNumberColumn=MaxWeekNumber),"-")
What makes Excel's Data Visualization So Powerful – Point-n-Click Interface?
You can see in seconds in a Pivot Table or Pivot Chart what might take you days or hours to see in your data tables or reports. Excel's Pivot Tables should be the center of your Dashboards for ease of use, combined with power. Instantly see what the data is telling you. Use the Slicers to filter the data, Pivot the data, drill-down, see the minute details your data is telling you, with the click of a mouse. What could be easier or more powerful?
How Our Microsoft Excel Data Visualization Experts Can Help You Succeed
Our experts in data visualization can provide your company with a wide variety of industry solutions, elevating your data across any industry verticals. See our clients page
You can hire our experts in data visualization solutions for a variety of industries, including:
Retail
Airlines
Manufacturing
Insurance
Professional Services
Telecommunications
Energy
Consumer Packaged Goods
Capital Markets
Public Sector
Startups
Our Microsoft Excel subject matter experts can help you discover the data analytics solutions ideally suited for your business's needs, helping your team become proficient in data visualization while cutting out any unnecessary losses in time. Besides fast-tracked education, our top data visualization experts are always available to answer your questions and help fine-tune any reports and processes your team might need.
Furthermore, our team at Excel & Access can provide professional development of interactive visuals and reports to any application you have, giving you the convenience of having an easily accessible application and embedded analytics. If you store your data in multiple sources, our experts can help you with streamlining your data and bringing added organization to your business's processes.
With our data visualization experts at hand to help, there should be no need to have any questions about the most capable and efficient use of visuals in your organization. Hiring data visualization experts to improve your efficiency and provide the necessary education to move forward could be one of the smartest moves your business ever made!
About Excel & Access, LLC's approach to Data Visualization
Excel & Access LLC and our portfolio of companies have been the local market leader from Irvine and Manhattan to London, England, providing benchmark Microsoft Application solutions in all Microsoft applications since 1994. Our international team works with both small and large government agencies, business organizations, and educational institutions. We also work with individual clients to provide the best-in-class solutions. Our company fully supports integration with Microsoft Office suite, Power BI, and Web Based solutions such as Server, SQL, Azure, and SharePoint.
We have local Excel & Access Developer offices around the world so that we can be where you are and have your locations and needs covered. Our team of devoted career professionals, Microsoft Certified Partners, Microsoft MVPs, and renowned authors are among the leading experts in programming, consulting, and training for Microsoft Excel, Access, Office, and Power BI.
Work with Excel's Top Data Visualization Experts Today
Our team is passionate about providing collective services as certified experts in programming, consulting, and training, providing experts who are specialists rather than generalists. Our intense focus on hard work and a client-first approach is what guides our success as we move forward in rapidly expanding our services across the globe.
Are you ready to take the way your business does data visualization to the next level? We have the experts who know how to get you there. For more information on how you can hire our data visualization pros here at Excel & Access to help your company reach its goals, we invite you to reach out by contacting our team today!