Contact Us Today
Contact us to get the solutions you need.
Toll-Free USA: 877.392.3539
Irvine, California: 949.612.3366 | Manhattan, New York: 646.205.3261
Contact Us Today
Our Company Offers Microsoft Excel, Access, Office 365 & SQL Database Consulting Services for the International Government Sector
In the USA, Canada and the UK, well known Government Sector Clients hire our company for our 5-Star Microsoft Application Consulting, Programming, Training and Development Services, where we take advanced Data Visualization to new extremes, with our "Smarter Microsoft Consulting Solutions" for Government

At Excel & Access Experts, we provide professional consulting services for our Government Sector Clients that use the Microsoft Office 365 Suite of desktop-productivity applications such as Microsoft Excel, Access, Word, Outlook, and PowerPoint in addition to the four Microsoft relational database applications, Microsoft Access, SQL Server, Azure SQL, and Power BI in their day-to-day, data manipulation and data visualization efforts.
Our consultants will either take your existing Microsoft application based solutions, or we create a 100% custom one meeting your exact needs and specifications. When we do either we like to refer to it as a "Smarter Microsoft Solution". One that is using one or more of the Microsoft Office 365 &/or Microsoft Database Applications, all fully integrated and fully automated, point-n-click graphical user interfaces for power and simplicity. One that fully maximizes advanced data visualization tools for ease of use, analysis and reporting. A Smarter Microsoft Solution – point, click, done.
The Government Sector Client List tells the tale ( See the full list ):
Our Companies Consulting Services for the International Government Sector account for the unique needs and constraints often associated with working with extremely large, often internationally based, government organizations such as the US Navy, US Department of Commerce, the DMV, the Canadian Food Inspection Agency, the British Red Cross, or the Department of Veteran Affairs, with plenty of requirements and plenty of red tape, something we are very good at dealing with.
We work with virtually every area of the Government Sector:
US Military
Social Services
Law Enforcement
City, Local, County, State, Government Offices
Health Services
Transportation
Education
Big Government
Native American Groups
If your Government organization utilizes any of the Microsoft applications, you too can have a Smarter Microsoft Solution ( One built just for government ). With these custom government focused solutions you have the opportunity to increase operational competencies and efficiencies in almost all departments with our Excel, Access, SQL Server, Azure, Office 365 and Power BI consulting and development services for government sector clients.
British Red Cross ( Case Study Link ) Microsoft Excel and Access Training Testimonial remotely conducted out of USA and UK into Lebanon ( Truly International Consulting & Training Company ):
Hello Christopher,

I enjoyed taking Excel and Access training with Microsoft Excel and Access experts, there was plenty of information and I recommend having the one to one training the way I did as the trainers are very well experienced and provides plenty of tips. I feel better equipped and more confident. Thank you for your patience and knowledge sharing!

Thank you Christopher and it was nice dealing with you!

Best,
Clara Youssef
Finance, Grants Management and Compliance Senior Officer
British Red Cross – MENA & Mediterranean Region
---
Our Companies Microsoft Excel, Access, SQL Server, Azure, Office 365 & Power BI Consulting Services for the US Military
When the US Military needs help with their Microsoft applications, they call in the BIG Guns at Excel and Access, LLC for a Smarter Microsoft Solution.
Our team of Microsoft Certified, Microsoft Excel MVPs are our BIG Guns and they are amazing data visualization experts and they have the skills to make the US Military's BIG Data dance.
We have worked with the Army, Navy, Air Force, and for our Veterans, just need to be called in by the Marines to complete the Armed Forces "Collectors Set".
---
Our Microsoft Excel Consulting Services for the Government Sector.
The US Government uses Microsoft Excel just as much as any other type of business or organization, they just usually have a lot more data, what data scientists like to call "BIG data". And they have a lot more red tape.
Our Excel consulting staff can build your government organization a Smarter Microsoft Excel Solution focused specifically on government usage. Our advanced Excel spreadsheets function to best support your data processing, data visualization, and data analysis and reporting needs.
For example, we have worked with the US Navy a handful of times now, out of San Diego and Hawaii. Both bases use Excel, and they have so much data, it is insane. But our data visualization experts are also experts when it comes to getting the most out of BIG Data, which the US government has plenty of.
Client Testimonial: The Excel program works perfectly. I've tested it several times with no issues. The progress indicator you added is awesome. It's better than I had envisioned. I've enjoyed working with the entire Excel & Access, LLC Team. The entire process was a great experience. Thank you again. Scott
Our Microsoft Access Consulting Services for the Government Sector.
When it comes to BIG Data, Microsoft Access is your friend. If you are in the government sector, chances are you have BIG Data. ( For HUGE Data, integrate Access w/ SQL Server ).
Microsoft Access is a great stand alone database, with the incredibly powerful Forms interface that anyone can use. But best of all, when it comes to Microsoft Access is this, you can also integrate and automate Microsoft Access with Office 365, Excel, SQL Server and Azure, point-n-click automation, vba based integration.
If you still want to work in Excel, but you have BIG Data, no worries, for BIG Data you can still work in Excel, use Excel as the front-end, and you can use Microsoft Access as the back-end. Access can manage the data and it can do the heavy calculations and the data manipulation. Excel can have the user interface, much of the data, the charts, graphs, pivot tables, pivot charts, dashboards, etc.
For Example: The Department of Motor Vehicles ( DMV ) hired us for our Microsoft Access consulting services. The DMV has more data than they know what to do with, and we were able to help them to get the most out of their data, we helped them in using Microsoft Access as their front-end, and Microsoft SQL Server as their backend database.
Our SQL Server & Azure Consulting Services for Government
Does your government organization have what the experts like to call "HUGE Data"? Not BIG Data, but HUGE Data, too much for Microsoft Access to deal with, too much for Microsoft Excel to deal with? Well if you do, and if you want to get the ultimate power and performance in a Microsoft database, then SQL Server is the way to go.
Social Security Administration Testimonial

( One-On-One, Advanced Excel VBA Training ) :

I want to thank Christopher and David for providing me with such a great training experience. I was quite impressed with your quick response to accommodate the Advanced Excel VBA Programming (Part I) training in such a short notice. It was a pleasure to work with my instructor David; he explained concepts and solutions to problems in detail and made sure I understood them before moving on to new topics.

The one-on-one Excel training conducted via computer screen sharing made my training experience quite comfortable. David opened my eyes to a much leaner and faster way of coding. I was very impressed by his vast VBA knowledge. He provided excellent alternatives to tackle the many issues presented. His "computer side" manners made me comfortable to ask my many questions during different topics.

I look forward to using your services in the future in order to advance my VBA knowledge, and I sure hope to get David as an instructor again.

I will refer your training services to co-workers and other components for all their VBA needs.
---
Microsoft Excel Consulting for Government
The most widely used application in the Microsoft Office product suite throughout the world, Excel is the gold standard for spreadsheet programs. Our government Excel experts provide the information and teaching methods required to optimize your employees' competencies with the software.
Our government Excel experts help your team execute advanced functions to:
Visualize key performance measures
Create executive-level dashboard reporting
Summarize, track, and manage data
Filter and sort data to see trends
Plan and keep budgets
Model financials
Microsoft Excel Consulting Services for US Law Enforcement
We have had the opportunity to assist several large police departments as well as other law enforcement related organizations, such as the United States Courts Federal Public Defender as well as numerous law firms.
New York Police Department Testimonial – Christopher! Everything is working great!! I really appreciate your help that night (that was a long, rough night!) I have your number handy in case we ever need you! You're a huge asset!
How Can a Specialized Government Excel Consultant Help Me?
Our Excel consultants for government organizations can make sure your team gets the most out of your Excel software.
Basic Excel functions are not exceptionally difficult to learn, but the more complex the task, the more of a time drain it becomes to master. Our Excel government consultants can provide the information necessary to optimize your training program to meet the needs of your organization.
While guides and user manuals are helpful, our Excel government consultants take it upon themselves to teach your team to work smarter, instead of harder, while increasing productivity and improving accuracies in data analytics, reporting, and forecasting.
Our specialized government Excel consultants can tailor their consultations to meet the needs of your organization, ensuring your team's competencies with the Excel software.
The benefits of Excel consultants for government organizations include:
Database solutions
Scenario analysis
Custom formatting
Education in navigating Excel automations
Customized training for your business needs
Encourages more intuitive and team-friendly uses
---
Microsoft Access Consulting for Government
With the assistance of our Microsoft Access consultants for government, we provide your organization with the training and support they need to optimize their usage of Access and ensure they are taking advantage of all functions most relevant to their position and your overall operation.
Microsoft Access improves core data interaction potential with:
The creation of applications without developer expertise
Automation of crucial business processes
Database templates
SQL data storage
Custom database applications
Integration of data from business driving sources and applications
How Can a Specialized Government Access Consultant Help Me?
Our government Access consultants help your team tap into the most advanced and customizable features of the Access platform:
Create customized applications
Integrate data from other applications
Data management
Advanced VBA (Visual Basic for Applications) solutions
Data storage solutions
Our specialized Microsoft Access government consultants help your employees to focus on their normal job tasks, as opposed to taking up valuable time to learn Access's more complex, yet more impactful features.
While tapping into basic Microsoft Access features may not warrant any formal training, a Microsoft Access government consultant encourages group training and organization throughout the entire team. A specialized government Access consultant teaches your team optimized processes to utilize when working from point A to B within Access.
Learning objectives of Access consulting for government organization include:
Implementation of a framework for database organization
Integration of apps
Simplification and streamlining of Access processes
Using Access with other Microsoft Office applications
Tapping into enterprise applications
---
Microsoft Power BI Consulting for Government
In the "Big Data" era we live in, it's critical to maintain real-time, actionable information streams that provide meaningful insight into crucial business processes and key performance indicators. Power BI, Microsoft's cloud-based suite of visualization and analytical tools helps your team to analyze, assimilate, and summarize all types of data by way of visual representations. Our specialized government Power BI consultants streamline complex learning objectives, so your team can get back to their normal tasks, armed with the very best Power BI training and consulting available.
Our government Power BI consultants help your team learn to navigate and utilize the essential features of Power BI while providing unique and guidance on integration, implementation, and setup optimization.
Our government Power BI consultants teach your team how to:
Provide secure and reliable data insights
Utilize integrations from hundreds of data sources
Organize critical business data
How Can a Microsoft Power BI Consultant Help Me?
Power BI consulting for government entities provides a wide range of operational solutions. By choosing to pursue our consultation services, you can elevate your data across a variety of verticals.
Our Power BI consultation services offer effective learning opportunities for a variety of industries, including organizational governments. Most relevant, our consulting services help you find the data analytics solutions best suited for both your company's most immediate and long-term needs. There is a great convenience in having easily accessible applications as productivity potential grows when embedding the analytics.
---
Smarter Microsoft Solutions for Government
We provide expert consulting services in the Microsoft Office 365 Suite of applications as well as the four Microsoft Database applications, for government sector clients looking for a Smarter Microsoft Solution, built specifically for government use.
Our top shelf Microsoft data visualization experts and consultants are here to assist the government sector with all of their Microsoft Excel, Access, SQL Server, Azure or Office 365 consulting and development needs, large and small. We are experts in all of those applications, and we know how the government clients use those applications. Government sector clients have unique needs, and we have the experience to address those needs, as we have worked with the government sector since 1994 as consultants and trainers.
To get started, speak to our team of government consultants today – The US Department of Commerce did!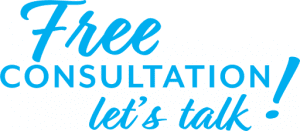 877-392-3539