Expert Microsoft Excel Consulting Services
Microsoft Excel Programming & Microsoft Excel Training
Excel and Access, LLC is a Consultancy based out of Irvine California. In the capacity of Excel consultants, we provide programming and training services in Microsoft Excel.
Microsoft's most used business application is Microsoft Excel: If your organization uses Microsoft Excel, you're wielding the most powerful desktop productivity application made by Microsoft. Microsoft Excel is how business gets done. And for good reason, Excel is easy to use, it is powerful when used right.
If your office is having challenges with Excel, we are here to offer our expert Microsoft Excel Consulting services for business. We can program new Excel workbooks for you, we can revise existing spreadsheets, or we can train your staff in how to use Microsoft Excel. Either option increases your team's efficiency and reduces human error, which saves your business money. Ultimately, your staff will get more work done in less time.
Our Microsoft Excel Consulting Services Include:
Microsoft Excel Training

Face-to-face
Mentoring
Client Testimonial, Microsoft Excel Consulting Project:

Thank you. It was awesome that you were able to get it done over the weekend. Look forward to working with you again soon. Take care, Bob.

Robert K. – Westex Capital
Free Consultations: Let's Discuss your Excel Programming and Training Needs
Toll-Free: 877.392.3539 | Irvine, California: 949.612.3366 | Manhattan, New York: 646.205.3261
Our Satisfied Clients (Client Sectors: Business, Government, Education, Non-Profit, Start-Ups, and family run businesses)
---
How can Hiring an Excel Consultancy Benefit your Organization?
Hiring a 5-Star Excel consulting firm can help you get the most benefit out of your Excel workbooks. We can program your Excel files for you, or we can teach your staff how to better use Microsoft Excel.
Save money each time your staff run the custom Excel application.
Excel Programming Benefits: If you hire our firm to program your Excel files for you, we can build fully integrated and automated workbooks that anyone can use, regardless of their personal Excel skills. When you hire an Excel consulting firm to program your Excel files, you pay for the service one time, you benefit each time your staff use the automated workbook.
Excel Training Benefits: While learning essential Excel functions does not pose significant challenges, learning more complex functions such as the XLookup can turn into a huge time drain and a frustrating headache. User manuals can be helpful, as are videos, but personalized and professional training in Excel encourages working smarter — not harder — while increasing productivity. One-on-one Excel training, face-to-face or remote, is literally the best way to learn Microsoft Excel. Excel training by the hour.
Same Day Excel Help Benefits: Having readily available assistance when you need it helps you to reduce downtime, to reduce frustration, and to get your team back to work as soon as humanly possible. Working one-on-one with one of our expert Excel consultants is the quickest way to get back to business. Our senior Excel consultants can help with custom Excel programming as well as Excel training.
Common Benefits of Working with an Excel Consulting Company:
Pay for the work once, save time/money each time you use the application
Make your staff more efficient in Excel
Automated workbooks run in less time
Automated workbooks free your staff to focus on other activities
Anyone can use a properly built Excel file, no Excel experience needed
Integrating Excel with Office 365, Access, SQL Server allows you to get more done

Customized training that matches your exact needs

Only learn what will be used at work, nothing else

Maintain Data Entegrity
Reduce user error

No more wasted hours trying to write a formula

No more time searching Google to debug your Excel problem
No more telling the boss you do not know or you cannot do that
Project Support: You are working with a US based corporation, not an after-hours freelancer

You work with our corporate office in Irvine California, and with a project manager, and with the programmer or trainer
The benefits outweigh the costs; each time (day, week, month, year) your staff use the Excel file we programmed for you, your staff saves time which saves your business money. Pay for an hour of Excel training, then each time the staff member works in Excel, they are more efficient, they get more work done, and once again, your business saves money.
Working with our Excel consultancy provides you access to the best Excel programmers and Excel trainers from California to New York; Microsoft Certified Excel MVP's.
---
How Easy is it to work with an Excel Consulting Firm?
The process is super easy, we can start today. Either call, email or chat. We will quickly discuss your needs; we will let you know how we can help you. The next step would be a free consultation where we review your needs in detail. BAsed on that we can put together a statement-of-work, following be a quote for the programming or training work. If you accept the quote, we can start the work right away. Once the work is complete, we will deliver for your review.
Tweaks are included, once you are satisfied, the project is complete, and you are on your way until you need our expert help again.
We are quick, efficient, and we know time is often of the essence. No work is outsourced, there are no delays in waiting to speak with us, we are here to assist.
Free Consultations: Let's Discuss your Excel Programming and Training Needs
Toll-Free: 877.392.3539 | Irvine, California: 949.612.3366 | Manhattan, New York: 646.205.3261
Our clients say that "We are a pleasure to work with".
---
Microsoft Excel's 12 Most Common uses in Business
Microsoft Excel is used to organize, manipulate, and to visualize data. Microsoft Excel is used so much in a business setting; it is probably the most used Microsoft application on most business computers. When it comes to Excel, there are so many different possible uses, limitless really.
Below are the services we are most often hired to perform for business.
12 Common Excel Based Tasks for Corporations:
Reporting
Financial Analysis
Budgeting
Accounting
Record Keeping
Financial Planning

Summarizing and Tracking Critical Data

Data Management, Data Collection, Data Storage

Dashboards: Key Performance Indicators (KPIs)

Visualizing Data: Pivot Tables, Pivot Charts, Graphs

Providing data to Microsoft Office 365 and Microsoft Database applications
Note: Microsoft Excel is capable of calculating, analyzing, and storing any and all company data, including — but not limited to:
Excel Data
CSV/Text Data
Database Data:
Excel can turn complex data, from most sources, into manageable and organized data sets with compelling visualizations that allow for decision-making and communication. An expert Excel consultant can use data from a variety of sources, often Integrating Microsoft Excel with a Microsoft Access Database.
---
Excel Consulting Services are not just for Business:
Microsoft Excel is used by business of course, but also government, education, non-profits, and individuals. Any industry, any country, and sized organization can benefit from Microsoft Excel consulting services if they want to get more out of Excel.
Anyone that has data that they want to track, analyze, and report on, can benefit from using Microsoft Excel. An Excel consultancy can help the Navy just as well as IBM or the British Red Cross as data is data, a function is a function.
The Market Sectors we Serve:
Individuals
Regardless of the type of organization you work for, our Excel consultancy can help your organization to get the most out of Microsoft Excel, call for a free consultation.
---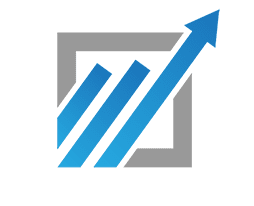 Microsoft Excel is a flexible tool with a multitude of uses, and our professional consulting services are tailored to best serve you and your team's specific needs, be it custom Excel programming or Excel training.
No matter how large or small a role Excel plays in your day-to-day operations, professional consulting will accelerate your team's use of this powerful business tool. Let our Excel consultants take your business applications and efficiency to the next level.
---
Microsoft Excel VBA Equals Power
Microsoft Excel is the primary desktop productivity application that office staff use to get their work done; Excel is how work gets done. Business, colleges, government staff, they all work in Microsoft Excel.
Microsoft Excel workbooks are a powerful tool for business, or in any office setting for that matter. Add Excel based VBA, aka Macros, and wow, now you have an application that gets things done, no human needed. Microsoft Excel VBA is a game changer.
Try that in Google Sheets.
If you use Microsoft Word, Outlook, PowerPoint, Access or SQL, and if you are not integrating and automating those applications with Microsoft Excel, ask yourself why. There is a huge savings in time and money if you do. And you do that with Microsoft VBA programming (Visual Basic for Applications).
The Real Power of Excel is in VBA (Macros): Excel VBA will allow you to take the manual process and automate them. That is the real power of Microsoft Excel, that is what our Excel and Access consultants do best. Take the user out of the process, out of the equation, let the computer do the heavy lifting.
There really is no alternative to this amazing application and what it can do for your business or organization. Try automating other spreadsheet applications, including Excel Online.
---
Why might your staff need Microsoft Excel Training?
You don't need to be an expert Excel programmer to work in Excel: But you do need to know what you are doing. Knowing more definitely has benefits. The most efficient way to advance your Excel skills is through professional Excel training with an Excel MVP. There is no better way to learn Microsoft Excel than one-on-one Excel training.
Our expert Microsoft Excel consultants will teach your team how to:
Write advanced functions (XLookup, VLookup, SumIfs, etc.)

Develop new workbooks

Filter and sort data

Create executive-level dashboard reporting

With Pivot Tables, Pivot Charts and Slicers

Create Interactive Charts & Graphs

Summarize, track and manage your data

Develop Financial Reporting and Analysis templates
Advanced formatting for presentations
Write basic macros
Export Excel data to Microsoft Access, Word, PowerPoint
If your team needs to know it, our Excel trainers can teach it
Whether you are a small company or an enterprise, working with Excel can transform your data and reporting. A professional Microsoft consultant will analyze your project needs and requirements and provide a solution so that you take full advantage of your data. That may include both programming and training, or just one of the two. Our senior Excel consultants are experts in both.
Client Testimonial on Excel Training Project:

I know just the people to call whenever I'm in a bind. Unbelievable how much better I've gotten at excel day-to-day items since working with Bob. It's been very beneficial both in my current role and future! Thanks again.

Ben Meth, Senior Manager, Major Accounts

Brother International Corporation
---
Example Solutions: Solutions our Excel Consultants Frequently Build:
Our Excel Consultants are "Data Visualization" Experts – Example #1
Building advanced Data Visualization models in Excel is one of the things our Excel experts do best. KPI Dashboards are based on Pivot Tables, Pivot Charts, w/ Slicers and they are a powerful analysis and reporting tool in Microsoft Excel. Add Excel UserForms for data entry and you have the ultimate Excel based solution.
At Excel and Access, LLC we build Data Visualization and Dashboard applications for all sorts of organizations, and senior management loves them.
When it comes to working in Microsoft Excel, "BIG Data" is a really a thing. Getting the most out of that data can be a real daunting effort, even for the most seasoned Excel consultants. When you need help to tame your Excel data, working with a professional Microsoft data visualization expert is a good idea.
A good Excel consultant can discuss your needs with you, and they can determine what you need in your custom solution, and then they can program it for you. They can even provide training on the solution once it is delivered.
Microsoft Excel Data Visualization Experts know how to manipulate data in Excel to produce stunning and easy to use Microsoft Excel Dashboards, interactive reports, and complex data analysis files. So simple anyone can use them. Want to discuss your needs, give us a call. We are here to help.
Experts Note: Data visualization experts often work with Excel vba coding (macros), advanced Excel functions, Excel UserForms, Pivot Tables, Pivot Charts, Slicers, Conditional Formatting, and custom Dashboards to get the most out of Excel. These advacned Excel projects might cost more than simplest Excel projects, but the benefits far offset the cost.
Our Consultants Build Custom Microsoft Excel Tracker Templates – Example #2
Excel Tracker workbooks are some of our most common custom-built solutions in Microsoft Excel. If you want an Excel workbook to list items, dates, prices, employees, any data really, then a custom tracker in Microsoft Excel might be just the solution for your organization. As consultants we are here to discuss your needs in great detail, to make sure we program the exact solution you need. Consultations are free, so there is nothing to lose, and much to gain.
Generally speaking, Microsoft Excel tracker templates are Excel files with a very narrow and specific use, usually, tracking one type of data. An Excel tracker is basically a simple list of like items that can be monitored. Examples of what custom Excel trackers might track are items such as sales, clients, or certification dates.
Trackers fit one specific purpose, they give you a single location where you can track, find, update the data of interest. These are often called "Master Lists". Chances are your organization has many trackers based in some sort of software application.
Trackers can be ultra-simple, with as little as one tab on the workbook. Or trackers can be excessively complicated, many times, many UserForms, with a lot of VBA programming. What our consultants would put in your custom Excel tracker would be determined by your exact needs, not ours.
Building easy to use custom budgets from scratch is no easy task. If you are charged with creating budgets, forecasts, with actuals at your place of employment, our team of expert Excel consultants can teach you all that you need to know.
And we can do so one-on-one, onsite or remote. We can teach you how to design the workbook, which functions to use, even what vba to write. Goal, a super powerful, yet super easy to use Excel budget worksheet.
Our consultants can teach you Intermediate Excel programming skills – Example #4
One quick way to advance your business or office career is through building your Excel programming skills, to the intermediate level. We can teach you the 10-most intermediate Excel programming skills to advance your career.
---
Client Feedback on our Excel and Access Programming and Training Services
---
FAQ:
How do I know if I am hiring an expert Excel consultancy, or an independent freelancer?
Look at their website. Does the site belong to a company, one that you can call on the phone, right now, one where you can speak with the owner? Or are you on a freelancer website where the site owner will not speak with you, does not know who you are, and is there primarily to take a parentage fee off of the freelancer using their website for marketing. Who are you really working with?
That is the real difference; the "company" is there to personally assist you, from start to finish, to make sure your project is a success, and the frelancer site is there to take a fee for work they had no hand in performing, or even monitoring. We own the business, we are here to work directly with you, you work with us from the moment you reach out until the very end.
With a freelancer site, if your project fails you may not have to pay, but you also have a failed project, wasted time, and now you have to start your search all over. But it is a failed project.
We support all of our work: We guarantee the success of your project with us..
How do you find a quality Excel consultancy that will exceed your expectations?
You need to look for a firm that has been in existence for at least 15-20 years. A firm that has a long track record of proven public success (Online reviews), with a large, well known client base. You should recognize many of the names and logos of the clients they work with. Sure, most companies work with a lot of smaller, unheard-of companies as well, but they should also have a list of well-known organizations, with testimonials from those organizations. How many projects they have worked on? Should be in the thousands. Look for a lot of very good and honest testimonials, on Google, LinkedIn, and their website. If they are worth hiring, these things will tell you that.
Make sure to see examples of their work, in a live Zoom call, so you can get a very good feel for what you expect to receive. A good consultancy will spend 45-minutes, no charge, in a Zoom call with you, going over your files, showing examples of their Excel work, and just talking about what your solution will look and feel like, else you are throwing darts in the dark and you have no idea of what you will ultimately get. Avoid surprises. Do the legwork up front.
Look for Microsoft Certification, work with Microsoft certified Excel MVP's, and a Microsoft Certified Partner, learn more about us.
We offer free consultations, and we use Zoom to discuss your needs and files live. Call us today, we are standing by. 877-392-3539.
10-Tips when hiring an Excel consultant.
Why work with an Excel consultancy that can provide both programming and training services?
Very often you will need to combine our Excel programming and Excel training services, to get the exact solution you need. For example, say you are not yet at the level where you can build your own custom Excel workbook, but you will need to know how to make changes to it, for work.
In that case we can build it for you, and then we can also provide the training needed, to teach you how to make programming changes to the Excel workbook. If you work with a firm such as ours, that offers both services, you can work with one firm, one consultant, and you can have all of your needs met.
Do we support our clients and our projects?
We guarantee our work, we have since we incorporated in 2004. We offer a life-time bug free guarantee. We also guarantee our work to do what we said it would do. What you see in the sow is what you will see when you open the file, no surprises.
The last time we had to give a refund was three years ago, for a one-hour project. From what clients tell me, the freelancer sites give refunds all the time. We get a lot of clients that had previously worked with the freelancer sites, and now they work with us. If you want a refund, work with a freelancer site; if you want a 5-Star solution, work with us.
How do you know what type of solution you will receive?
Get it in writing; get a formal Statement of Work.
Based on your Zoom calls, emails, and the statement of work, you should have a very clear idea of the exact solution you will receive, as well as a very good idea of how it will look and feel. It is very important that you know in advance, what to expect, so that there are no surprises.
You don't like surprises, our company does not like surprises and the Excel consultant working with you does not like surprises. As such, we are very detailed and clear up front, as well as each step of the way. That is a Smarter Microsoft Solution, a 5-Star solution.
Who do our Excel Consultants work with:
When we are hired to start a new Excel project, be it programming or training, we most often work with the people listed below. Persons in those positions usually work in Excel on a daily basis, so when we are hired, these are the people our consultants get to help.
Small Business Owners
CFO, CEO, COO
General Office Staff

Receptionist, clerks, assistants, etc.

Accountants
Financial Analysts

Often the office Excel Guru.

Managers
Directors

Usually very good with Excel and Access

Senior Management

Usually very strong in Excel, especially with Pivot Tables and formulas.
End of FAQ Section.
---
We Offer: Expert Excel Consulting Services to all Organizations
Excel is equipped with a variety of complex calculation and formula capabilities and the creation of Excel applications using advanced features — pivot tables, XLookup, vlookup, macros, and VBA programming — can provide businesses with the most powerful solutions possible.
With expert development, you can unlock some of these powerful capabilities. If you need a more complex application or automation development, this option may be the solution for you. We help more than businesses, we work with companies of all sizes, we also work with government, education, non-profits and individuals.
Get a customized project plan today for your Excel consulting needs
Understanding where to start can sometimes be half the challenge and hiring an Excel consultant can help get you on the right track and help create a strategy best suited for your company. it begins with a conversation, so we can learn your needs. Let us create a custom plan tailored to improve your efficiencies and data analysis with Excel. Contact us today to learn more about why our team comes so highly recommended!
Toll-Free: 877.392.3539 | Irvine, California: 949.612.3366 | Manhattan, New York: 646.205.3261