What Is One-On-One Microsoft Access Training?
The four Microsoft relational database applications are essential to business, but can sometimes pose time-consuming challenges, sometimes challenges that you personally do not have the skills to resolve. With one-on-one, or even face-to-face Microsoft Access training, we can help you and your team get the most out of this software's impressive and versatile functionality. Microsoft Access allows non-developers to create functional, shareable, and secure applications. While it's already equipped with tools for non-developers, these tools can be even more impactful to your business if you hire an Access trainer, one that works with you one-on-one, possibly face-to-face, depending on your location.
The best way to learn Microsoft Access is one-on-one. All of the training is 100% focused on you and on your needs.
Our Microsoft Access trainers can help you learn how to manage your information, preparing your data for better reporting, reference, and analysis. Microsoft Access works well with other Microsoft Office tools, and Microsoft Access training will help you make the best use of all of these practical solutions.
A Microsoft Access Trainer will help you design applications expertly tailored to the way you do business. By teaching you how to quickly and efficiently change applications, Access training can help you keep up with your company's ever-changing organizational needs.
We offer one-on-one Microsoft Access training, but our Face-To-Face Access Training really takes it up a notch – Simply the Quickest way to learn Microsoft Access programming and development.
One-On-One Microsoft Access Training Testimonial:

<hr/>
One-On-One Microsoft Access & Microsoft Training Testimonial:
How Can One-On-One Access Training Help Me?
Microsoft Access training can help you take your desktop databases and turn them into shareable, cloud-based applications with the potential to help you run your business more efficiently and effectively. A Microsoft Access trainer can help teach you how to build an application from the ground up or show you how to develop an application from one of many professionally designed templates.
Take one-on-one Access training to the next level with our face-to-face Access training, at your location. Our Access trainer and Access data visualization experts will come to you. The optimal way to learn MS Access.
With Microsoft training, you'll learn Visual Basic for Applications, elevating designs through custom forms and reports. Learn how to better utilize the functions of this advanced software, such as:
Customizable applications

VBA automation

Database integration

Data input

Query

Reports
Microsoft Access training guarantees users will experience fewer errors and inconsistencies. While productivity is vital in any business, hiring an Access trainer can help significantly boost your company's productivity, reducing errors and duplicates in the process.
Access Training Scope
Microsoft Access training can be customized and suited to meet your specific business needs. Security and accessibility should be at the forefront of your database creation and maintenance, and our Access trainers will help you understand how to properly manage your database. It's our goal to help you create a database and/or application that leads to better reporting, analysis, and insights.
We can train a group or individuals preparing your team to efficiently work with this incredibly powerful tool. We also offer Access consulting and programming solutions to provide comprehensive solutions for all your business's needs.
<hr/>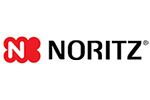 Face-To-Face Microsoft Access Training Testimonial
Stan at Excel and Access Experts was very profession and patient with his [face-to-face] MS Access training sessions with us last month. He took his time with showing us the basics and at the same time explained clearly advanced operations within Microsoft Access. We have been able to handle basic functionality and have been able to develop multiple Master Queries with direct linked data sources successfully with his training. This Master Queries are collecting most of the raw data we will need for reporting purposes. We are continuing the efforts with designing reports within Access.

We greatly appreciate Stan's support for us Access beginner users. We will definitely consider his training sessions for advanced operations of Access when we deem necessary. – Noritz
Note: Noritz went on with several additional Microsoft Access training sessions with us; another happy repeat client.
Frequently Asked Questions (FAQ) About Access Training
When Is Microsoft Access Training Recommended and Needed?
Training is recommended whenever you have an employee that regularly works in Microsoft Access as an Access user, not an Access developer.
For instance, suppose you have an employee that does not use VBA but that works in Access on a daily basis. Wouldn't providing them training in Access VBA programming be a good use of time and funds? This person — who you're already paying for — can do the work internally. If they're taught how to program in Access VBA, your databases will only get better — at no additional cost.
If you have an Access user who would benefit from Access training — including instruction on tables, queries, relationships, reports, and more — we can help take them from an intermediate to advanced user. This includes teaching them to write their own queries for Ad Hoc reporting or database development.
In fact, when you have any staff members interested in expanding their duties, it ultimately allows you to bring Access programming in-house, saving you money in the long run. In this case, it makes sense to invest the money on learning coding, forms, and other functions instead of spending it on a fully functional database.
What Levels of Expertise Are There
with

Regard to Microsoft Access?

This really comes down to two groups: those that are programmers and those that are users.

Users need much less training. Additionally, the more integrated and automated the Access database is, the less Access knowledge is necessary. For those who build tables, create relationships, normalize tables, build queries, forms, and reports, the more training, the better.
How Can Microsoft Access Training Increase Organizational Safety?
Businesses will often utilize Access to track critical data. By increased training regarding safe practices and effective handling of that data, companies can further boost organizational safety by preventing data leaks and mishandling data.
How Soon Can Excel and Access Begin My Access Training Project?
Unless you call after hours, we can always start your project the same day!
Does Excel and Access Offer Free Consultations?
Excel and Access offer a free 45-minute consultation to discuss your needs live. Schedule your consultation today!
Contact Us Now and Get Started Today!
Are you ready to unlock your Microsoft Access potential? With our one-on-one, face-to-face MS Access training, we can help you gain the skills you and your team need to streamline your operations quickly and efficiently — all at a low cost. Contact us now for a customized Access training solution!