SQL Server Database Consulting Services.
We are experts in all four Microsoft Databases; we are Microsoft Database Experts.
Microsoft SQL Server is Microsoft's most powerful database system.
Microsoft SQL Server is used by the majority of large institutions in the USA, UK and Canada. Many of these institutions integrate Microsoft SQL Server with Access, Azure, Power BI and Excel. These allow you to create one system, that runs across numerous Microsoft applications.
The sweet spot is full integration and automation across all of your Microsoft Office and Database Applications, a Smarter Microsoft Solution if you will.
We can help you with all of your Microsoft SQL Server Development and programming needs.
Microsoft SQL Server and Microsoft Power BI are designed to handle very large amounts of data. In the past the term "Big Data" was used a lot. Then the term "Data Scientists" became big, yet overstated; they are not scientists, they are data visualization experts and database application developers. These two databases by Microsoft can handle all of the data that you throw, there is nothing more powerful, nor easier to use.
Both of these applications were designed to handle the most demanding database needs, of the largest sizes. This is the reason that the top data visualization experts and database developers use Microsoft's SQL Server as their primary database application, and they enhance that setup using one or more of the following, Access, Azure and Power BI. So no matter what you call the programmer or developer that works on your Microsoft databases, know this, these two data powerhouses are the BIG boys in the game.
If you have complex Microsoft database systems, if you want to integrate and automate these various Microsoft relational databases, with say Access, Excel, Azure, Word, and Outlook, even go as far as a point-n-click graphical user interface, then we are a firm you want to talk to as this is exactly what we do Monday through Friday.


What is Microsoft SQL Server?
SQL Server is the most advanced and powerful database by Microsoft. Microsoft currently offers four databases. SQL Server is run by many of the largest corporations around the world including those with the most demanding database needs.
A huge benefit to using SQL Server is that it integrates and can be automated with Microsoft Excel, Access, Word, Outlook, Azure and Power BI.
The two languages used with SQL Server for integration and automation are VBA and T-SQL.
SQL Server is used by most corporations today, starting in their IT department, and made available to others as needed, often as read-only access.
How SQL Server Consultants Can Help?
Our SQL Server programmers and instructors have decades of experience helping businesses with database projects of all sizes.
Our staff of expert SQL Server programmers can help integrate all of your Microsoft applications with your SQL Server and Power BI applications so you and your team can get the most out of your data.
Oftentimes, businesses will request our assistance with setting up SQL Server as the backend while using Access or Excel on the frontend. This enables them to leverage the power of the most advanced database on the market, Microsoft's SQL Server.
SQL Server Database Development & Consulting Services
Build a new SQL Server database.

Upgrade your SQL Server databases.

Debug SQL Server databases.

Integrate SQL Server with any and all of Microsoft's applications.

SQL Server Programming of existing SQL Server applications.

One-on-one

SQL Server training

.

Group Training in Microsoft SQL Server.
Why Use a SQL Server Consultant
?
Programming in SQL Server can be a very daunting task. Oftentimes programming in SQL Server is more difficult than programming in Access or Azure. Hiring a SQL Server programmer can save you money, time, and resources and will ensure your project is done correctly and on time.
Benefits of Using SQL Server
SQL Server does not have a size limitation such as Microsoft Access, which is a 2-gig limit.

SQL Server is the most powerful database engine that Microsoft provides. The MSDE is much more powerful than the Jet calculation engine of Access.

SQL Server is an important option for a backend database.

SQL Server usually has a dedicated DBA (Database Administrator).

SQL Server can be integrated and automated with Microsoft's online database, Azure for web based solutions.

SQL Server can handle massive amounts of data, and it remains stable regardless of the size of the database or data sets.

SQL Server can run on its own, based on the time of day. You can run all of your databases prior to your staff hitting their desks, and their data can be there ready for them to do their work.
---
We are the Microsoft database application subject matter experts and our database developers can take that data visualization to new levels for your organization.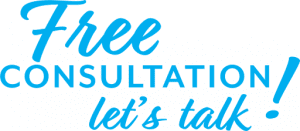 877.392.3539
Microsoft Database Experts: Our Consulting & Development Solutions – Our Data Visualization Services Include Full Integration and Automation of the Four Microsoft Database Applications ( Access, SQL Server, Azure & Power BI ), along with MS Excel.
We have hired the best database development talent available, so hire us to work with the best Microsoft database experts in the field, for a Smarter Microsoft Database Solution