Microsoft Excel Training
About our Excel Training Services
Since 2004 Excel and Access, LLC has provided 100% customized training services in Microsoft Excel. We work with businesses, colleges, government, and individuals. We offer two options, onsite or remote training. You choose between one-on-one or group training. Our personalized Microsoft Excel training classes are the best way to learn Excel.
Our Excel Training Classes
Introduction to Excel
Intermediate Excel Training
Advanced Training
Expert
Mentoring
Many of our students start their training at the beginner or intermediate level. We then take them all the way through our advanced training sessions. A result, these people quickly become the Office Excel Guru. Many either get a promotion, or they land a new higher paying job with a new firm. The benefits are there.
The Best Way to Learn Microsoft Excel
At Excel and Access, LLC you work with a seasoned Excel trainer focused 100% on you and your exact needs. We see this as the best way to learn Microsoft Excel.
All of our Excel trainers are also Excel programmers, our trainers know Excel inside out.
You learn what you need to know, nothing else.

As a result, you only need a handful of hours to learn all you desire.

We provide top-quality instructors at competitive rates.
What Makes Our Excel Training So Effective?
We go over the materials that you need to learn, nothing else.
We go at your pace, we do each subject until you have learned the lesson, then we move on.
We work in your Excel file, one you are familiar with.
We give homework, to make sure you learn the materials.

For those that want it (Optional).

Finally, we provide a recording of the training session (For Zoom-based remote training), so that you may practice what was taught, on your schedule.
Need to Hire an Excel Trainer
If you need to hire a professional Excel trainer, you have found us. We are the Excel and Access experts, and providing Excel training is half our business. So if you need onsite group training, or remote one-on-one Excel training, we are here to help. Contact us today for a free consultation to discuss your needs live.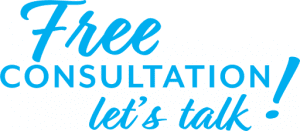 Toll-Free: 877.392.3539 | Irvine, California: 949.612.3366 | Manhattan, New York: 646.205.3261
---
Training Services for Organizations and Individuals
We are usually hired by companies, colleges and government offices that want to improve the Excel skills of their employees. We may work with one staff member, or with a group of employees. The focus is to teach the students the most important aspects of Excel, things that they will actually do at work.
Increasingly we are hired by individuals looking to advance their Excel programming skills, to seek better employment. Everyone knows, the better your Excel skills, the better than chances are that you will get that next higher paying job.
Who Hires Us for Excel Training:
Business
Government Offices
Colleges
Non-Profits
Individuals


---
The Excel Instructor Makes the Difference
When it comes to personalized Excel training, the skill of the instructor matters very much. You want someone who can meet you where you are in terms of what you know, and what you need to know. One that is patient, one that knows how to teach, one that knows Excel inside and out. And one that can go slow when needed.
You need an Excel trainer that can sense when you are learning, when you are frustrated.
One that knows when to back up a bit, and to review a topic. One that focuses on you and your learning experience.
You need an Excel trainer that can answer all of your questions, not one that says, "Let me research that."

Hence, work with an Excel MVP, they know pretty much everything in Excel.
Excel and Access was a great pick for our excel training needs. The training class was very easy to follow and Bob our instructor was very knowledgeable. Would definitely recommend and will be going back to them for future training needs. -John Gebbia
Work with the Nation's Top Excel Trainers
In our opinion it is best to hire an Excel trainer that has been programming in Excel for 20 or more years. It is best to work with a trainer that is also a programmer. Working with a top Excel experts is simply the best way to learn Microsoft Excel.
Our Trainers: Our clients have worked with many Microsoft Excel MVP's over the past 15-years. Many of our clients have worked with Dennis Taylor of Lynda.Com and LinkedIn Learning. Both are Top Tier Excel experts.
---
The Training Agenda Matters
There are over 500 Functions in Excel. Of those, how many do you really need to learn? How many will you actually use? And how many should you use?
Don't learn all 500. Instead learn the 15-20 most powerful and most useful ones such as the XLookup and SumIfs Functions.
For an intermediate user, that may be 10-15, maybe 20 functions? Initially, not many more than that.
There are Pivot Tables, Dashboards, Charts and Graphs, to learn.
Conditional Formatting, PasteSpecial Values, Remove Duplicates, AutoFilter, FlashFill, and Validation Controls to learn.
What you learn depends on your unique set of skills and needs. As such, we always build a 100% custom agenda before any training takes place.
Most open to the public Excel training classes are using a canned agenda of topics that have nothing to do with the work you will be doing. As such, you spend a lot of time and money learning things you may never use.
We teach you want you need to learn for work, and nothing else.
---
We Offer Onsite and Remote Training Options
Need for us to come to you, no problem. Prefer to conduct the training remotely, we do that all the time. Which option works best for you works best for us. We are here to assist you in the way you prefer.
Remote one-on-one Microsoft Excel training is quickly becoming the norm. 1) You don't need to leave the house. 2) You don't need to get dressed. 3) You don't need to be in classes with other students.
Remote one-on-one Excel training is the most efficient way to learn Microsoft Excel.
You Don't Need to be in a Class with Other Students
---
Our Microsoft Excel Training Courses
By the Hour Excel Training
Introduction Course – Introduction to Excel, 101
This is where we start with people who have no experience at all with Excel. If you have no idea of what Excel is or what it does, start there. Our Excel instructors will treat you gently. We will introduce you to Microsoft Excel, showing you what it does and most importantly, how to work with it.
If you are new to Excel, this is the best way to learn Microsoft Excel. So much you could learn, so overwhelming. Let us guide you.
For those new to Excel, we recommend 2-3 hours for the introduction training course.
Base Courses (

Beginner

to Advanced ):
Beginner Course – Excel for Beginners, 201
This is where we start with people who may have some experience with Excel, but not too much. Where we start depends on what you know, and of course, on what you need to know. If you know how to use the Sum, Count, Average functions, we start there. If you know IF statements, Concatenate, we can start there. We will build the agenda on your skills and your needs.
In our beginner training classes we cover beginner Excel functions, the Excel environment, and best practices. It is best to learn Excel's best practices right away.
For Beginners, we recommend 3-8 hours of Excel training.
Intermediate Course – Intermediate Topics, 202
Intermediate would cover topics such as using the XLookup, SumIfs, Pivot Tables, PasteSpecial, Validation Controls, FlashFill, Conditional Formatting, etc. We focus on combining the right formulas to get the best results. At this level you will be able to build a basic spreadsheet.
Here we cover the most important functions in Excel, and we cover many aspects of the ribbon, and how to revise your Excel files, etc. In this class you will be able to edit and to create simple Excel files.
Intermediate Training can take 3-8 hours, depending on what you need to cover.
Advanced Course – Advanced Training, 203
Advanced would cover things such as combining the new Dynamic Array Functions into one complex function. You might learn how to create a Dashboard based on an Excel Table, Pivot Tables, Pivot Charts, with Slicers. Maybe some light vba.
At this level you will be able to build a nice, highly dynamic Excel workbook. Others in the office will come to you for help. You will be known as the office guru. You will agree, that this is the best way to learn Excel programming. One-on-one with an expert.
Our one-on-one Advanced Excel training usually takes 3-8 hours.
Expert Courses ( Expert to Mentoring ):
Expert Course – Expert Skills, 301
Our Expert level Excel training is for those that are already an expert in Microsoft Excel. These are people that already make their living working in Microsoft Excel. We are here for cherry picking of knowledge, this is as good as it gets in one-on-one Excel training.
Here you work with Bob, the Excel MVP, and he takes your skills to the utmost levels. You learn from the best to be the best. This is unlike any Excel training on the market. Few are good enough in Excel to even take this training.
Expert Training usually takes 5-10 hours, as this is where we get into the most complex, most advanced methods of programming Microsoft Excel.
One-On-One Mentoring – Mentoring, 302
Do you want to learn how to build a spreadsheet from scratch? Do you want to learn to build it properly, using best practices? If so, this is the Excel training course for you. Here we teach you exactly what you need to know, using one of your work files, and we walk you thought the design and development, step-by-step.
At Excel and Access, LLC you work with a professional Excel programmer, your needs are discussed, direction decided, then you are taught what you need to learn in order to do the work. Our Excel instructors will teach methods and practices, along with Functions and VBA.
There is no better way to learn Microsoft Excel.
---
The Best Way to Learn Microsoft Excel
Instructor is 100% focused on your needs:
Our Microsoft Excel Training service is the best way to learn Excel. It is your needs, the instructor, and you, nothing else. You work with a top expert, 100% focused on teaching you what you need to learn, so you can be more efficient while at work. Because there is no canned agenda, you only learn that which is of interest to you. And we go at your pace. The only "agenda" we have is to turn you into the Office Excel Guru.
The result: You will learn in just 4-8 hours what it would take days or weeks to learn elsewhere. One-hour sessions, based on your availability and your schedule. What could be easier.


Toll-Free: 877.392.3539 | Irvine, California: 949.612.3366 | Manhattan, New York: 646.205.3261
---
4.9 Stars Does Not Come Easy