Contact us today to get the Custom Microsoft Solution your Organization Needs | Free Consultations
MICROSOFT PROGRAMMING & TRAINING SOLUTIONS FOR BUSINESS
We are Microsoft Excel, Access, SQL Server, Azure, & Office 365 Application Experts
The Quality of the Solution begins with the Quality of the Programming, Consulting & Training Staff – Our Staff are all Experts:
We employ only the best programming and training talent available to join our team of Microsoft Excel, Access, & SQL Subject Matter Experts: Our team of Microsoft application experts is comprised of professional consultants, aka programmers, developers, coders, and trainers. We even have a team of Microsoft-certified, Microsoft Excel MVP's, to assist your organization with all of your Microsoft Excel needs. Our international team of Microsoft application experts work in the USA, UK, and Canada, with local offices in New York and California.
PROFESSIONAL CONSULTING
STRATEGIC SOLUTIONS
SKILLED AND EXPERIENCED
No matter turn-time or complexity, we deliver results, guaranteed.
EXPERT PROGRAMMING
FULLY DYNAMIC
MACROS AND VBA
Either new or existing code, we automate it all push-button simple.
CERTIFIED TRAINING
INTERACTIVE SESSIONS
CLASSES AND WEBINARS
Custom content tailored by audience for classes and webinars.
As Consultants, we are here to assist you with all of your Microsoft Excel, Access, SQL and Office 365 Programming and Training Needs.
No matter your need we have the staff and the skills to help. Need a new Excel budget spreadsheet developed, do you need an Excel Tracker, or a new Access database programmed, maybe one-on-one Excel training in New York, if so, we are here to assist. We offer free online consultations to get started, Contact Us Now, so that we may discuss your needs in detail. Free 45-Minute Zoom consultation to discuss your programming or training needs live.
If you are interested, we follow that up with a SOW and quote for said work. If you chose to have the work done, we can get started right away, often the same day. We can help you with a single application such as Excel, or we can integrate and automate Microsoft Excel and Access with Office 365, SQL Server and Azure.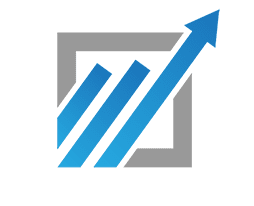 Expert's Note: Microsoft Excel has changed; Microsoft Improved Office 365. Need help with the newest from Microsoft, the Microsoft Excel Dynamic Array Functions? These Spill Functions are a game changer. Combine ChooseCols, Unique, Filter, and SortBy to make an easy to use and interactive report, with just one Function entered into just one cell. These new functions are more like Access queries than they are Excel formulas. They are the power behind Smarter Excel Solutions..
About Us: MICROSOFT EXPERTS | LOCAL OFFICES | WORLDWIDE COVERAGE | SAME-DAY SERVICES | MICROSOFT CERTIFIED
THOUSANDS OF SATISFIED CLIENTS, 87% CLIENT REPEAT RATE, 5-STAR REVIEWS
Fortune 500 & SME Organizations, Federal, State & Local Agencies, Colleges, and Public & Private Institutions have consistently relied on Excel and Access, LLC over the past 25-years. We guarantee our work, we have since 1994, this includes our life-time bug free guarantee.
Our Excel Consultants build Custom Excel workbooks for Business, Government, Education, and Individuals.
OUR FEATURED MICROSOFT EXCEL & ACCESS TRAINING VIDEOS
From our industry leading one-on-one Excel training with a Microsoft Excel MVP, to our face-to-face Excel training for groups of all sizes, all of our Microsoft Excel and Access training sessions are 100% custom tailored to the client. Your location or remote.
Our Microsoft Certified, Microsoft Excel MVP Trainers and Programmers are world class Excel instructors. The best of the best, certified by Microsoft, ready to work with you and your organization.
Microsoft Excel's New Dynamic Array Functions Simplify Excel Programming
The Microsoft Excel Dynamic Array Functions simplify Excel programming in several ways. For one, you will write fewer formulas, you will populate fewer cells with those formulas. You will no longer need to copy formulas into every cell in the range if you use the new dynamic array formulas.
Secondly, you will write less Excel VBA code as these functions do so much in memory. The Unique and Filter Functions for example are pretty amazing. Both are now dynamic and can be used in formulas.
Excel has changed, time to take advantage of the changes, hire us to program them for you.


---
"The Excel and Access, LLC Team is Amazing!"
"They are incredibly responsive and do a fantastic job of managing even the most complex of projects."
Microsoft Corporation, Stacey Czarnowski, Project Manager, 2013
MICROSOFT EXCEL 2013 TEMPLATE PROJECT
This is my personal recommendation for the team of Microsoft Excel and Access experts. They are detail-oriented professionals who have very quick solutions for complex Access VBA, Excel VBA and SQL projects. I contacted Excel and Access at 9.30PM on a Sunday evening with a critical need. I received a replied within minutes leting me know a Microsoft Excel MVP would reach out to help. I asked for an Excel VBA Solution and they quickly delivered the workbook.
Thanks again for fixing the project promptly and effectively. I appreciate it very much. You are real professionals, and you are very responsive and knowledgeable. I'm sure that you have many big pending projects going on now but, when I'm working with you, you treat me as if I was the most important client of yours. I wish all my business partners were like you. I will recommend you to all the people who have any Microsoft related tasks. Payment has already been sent.
Excel and Access performed superb work while supporting our business planning process. The team helped create a fully integrated planning tool and subsequent rollups which helped us manage our business effectively. Also, Excel and Access fixed a project that a prior consultant did not complete according to specifications. I would highly recommend this company for any work needed in Excel & Access. Quick, accurate, and reliable! Great results, on time, and integrity!
I highly recommend this company for Excel training. I've used them to conduct training classes at Charles R. Drew University and it was very informative. All my employees improved their skills, even the most advance user learned new skills with Excel as the instructor was a Microsoft Most Valuable Professional (MVP) awardee. I have found the MVPs to be the best of the best in Excel as I soon learned that for Microsoft Excel that there are only 125 in the entire world.
It was great to have someone be excited to help me as both the the team at Excel and Access. The prompt replies, polite telephone conversations, and ease of use were second to none. The speed and expertise of this company is amazing. I initially emailed three Excel consultant companies, Excel and Access contacted me at once, the developer helped me, and no other company has even responded yet. And as for the developer, he makes this stuff look so easy.
Excel and Access, it's quality and level of work are all phenomenal. We enjoyed our engagement with them on a special project. They were flexible, nimble and able to meet our very high standards, requirements and tight deadlines. They were available and met the deadlines comfortably. We would hire them again if need arises. They care about their clients and made sure we were satisfied with the completed work. I would recommend their work to anyone.
I want to thank you for providing me with such a great training experience. I was quite impressed with your quick response to accommodate the Advanced Excel VBA Programming training on such short notice. It was a pleasure to work with my instructor. He explained concepts and solutions to problems in detail and made sure I understood them before moving on to new topics. The training conducted via webinar made my training experience quite comfortable.
It has been a pleasure working with the Excel and Access, which is a very Professional, Reliable, Top Notch firm that delivers on what they promise and when they promise it. They have already completed a few projects for an important client of mine and the clients are so happy with their work that we have also been awarded future projects. Together we have been able to maintain happy customers and I am looking forward to growing and maintaining a fruitful relationship.
I worked closely with Excel and Access during my tenure at Kaiser Permanente. We worked together on multiple projects using Microsoft Access, Excel and SQL Server. I was particularly impressed with their technical knowledge and ability to automate and integrate Microsoft Access and Excel using VBA. I would work with Excel and Access again without reservation, and I would recommend them to anyone who needs Excel or Access consulting or programming work done!
We outsourced a recent project to Excel and Access and the results were tremendous. This was a program we initially developed in-house; however, its functionality was becoming outdated. This product is distributed in over 80 countries and so we are especially sensitive to it being both robust in the application and simple in its usability. The Excel and Access team took the time to really understand our goals along with the user's needs, and worked tirelessly to get it perfect.
Contact us to get the Custom Microsoft Solution your Organization Needs | Start Today