Microsoft Power BI Consulting & Development Services
Power BI, a cloud-based suite of analytics visualization tools from Microsoft, opens doors to important business analytics and data organization with application integrations.
Custom dashboards and 360-degree views provide business owners, analysts, and developers vital business insights. Power BI consulting helps your business use these tools more efficiently.
From SMB to enterprise, Power BI consulting promotes efficient distribution of important business data from multiple data sources. Through the integration of application visuals, the possibilities are endless.
Power BI consulting will help you access the powerful features of Power BI:
Organize important business data
Utilize integrations from hundreds of data sources
Provide secure data insights
By hiring a consultant, the complexities of learning new software is streamlined.
Furthermore, a Power BI consultant can further your team's education ensuring Power BI is being properly incorporated into day-to-day business practices.
Every business will have a unique implementation, integration and Power BI setup. A consultant customizes learning for your individual needs.
What Is Microsoft Power BI?
What is Microsoft Power BI? Power BI is a suite of analytics tools used to see important business insights of an organization.
Your data tells a story and through drag-and-drop canvases, your data can provide intuitive reports and interactive visuals.
Through the creation of beautiful web and mobile friendly reports, your organization will be able to easily access important data, turn it into insight and take the necessary actions to continue growing your business.
Personalized dashboards can provide a full view of your business.
Power BI allows easy report creation with effectively organized data.
Power BI makes data prep simple no matter how many data sources your business uses.
Through creating scenarios and streamlining your data, clarity comes into your business insights.
When looking at Power BI reporting, you can take a deep dive into data by looking at patterns. Power BI has powerful measurement tools including:
Excel compatibility
Measures
Grouping
Forecasting
Clustering
How Can a Power BI Developer or Consultant Help Me?
Power BI consulting can provide a wide variety of industry solutions. Consulting elevates your data across any and all industries.
Our Power BI consulting offers industry solutions for a variety of industries:
Retail
Insurance
Airlines
Manufacturing
Professional Services
Consumer Packaged Goods
Telecommunications
Energy
Public Sector
Capital Markets
Power BI consulting can help find the data analytics solutions best suited for your business needs.
By hiring a consultant your team will become power users of the tool, cutting out the waste in self-learning the complexities of Power BI.
Along with a fast-tracked education, a Power BI consultant will always be available to answer questions and help fine-tune the reports and processes your team needs.
In addition, consulting services can provide expert development of interactive reports and visuals to any application you have. There is a great convenience in having an easily accessible application and the convenience grows through embedding analytics.
If your data is stored in multiple sources, an expert can help you streamline your data, bringing added organization to your business.
There is no need to have any questions about the most efficient and capable use of Power BI in your organization.
Hire a consultant to improve efficiency and provide the proper education to move forward with a full incorporation of this business-smart software.
---
We are the Microsoft database application subject matter experts and our database developers can take that data visualization to new levels for your organization.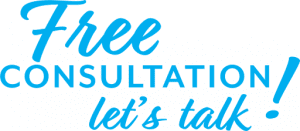 877.392.3539
Microsoft Database Consulting & Development Solutions: Data Visualization Services Include Full Integration and Automation of the Microsoft Database Applications, along with Excel.
We have hired the best database development talent available, so hire us to work with the best Microsoft database experts in the field, for a Smarter Microsoft Database Solution