Advancing the Microsoft Application Skills of the British Red Cross
Solution: Advanced Training in Microsoft Excel and Access.
Format: One-On-One, Remote, Recorded.
Organization: British Red Cross
Sector: Global Non-Profit, Global Health Services
Locations: New York, London, Lebanon.

Challenge:
The client, an employee working within the Finance department of the British Red Cross, had originally reached out looking to advance her skills in both Excel and Access through one-on-one training with one of our experts.
Through one-on-one training she was hoping to learn more regarding:
Microsoft Excel
Formatting
Number and Data Types
Text
Styles
Conditional Formatting
Pivot Tables and Charts
Formulas (Xlookup, Vlookup, Hlookup, SumIfs, and more)
Microsoft Access
Writing Queries (Select, Append, Delete, Update, Crosstab, Union, and more)
Relationships
Database Design and Development
Table Structure
Data Types
Forms
Reports
Exporting and Importing
VBA
Solutions: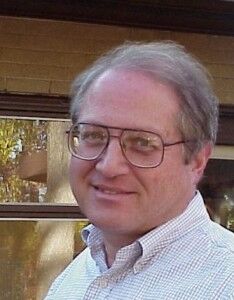 Microsoft Excel Training: To provide the best Microsoft Excel training we paired her up with one of the world's top Microsoft Excel MVPs, Bob Umlas, based out of New York. Bob led eight hours of one-on-one, virtual training with the client to ensure she was not only comfortable with the basics of Excel but that she also felt confident exploring the more complex features Excel has to offer.
The training was also recorded and the client received a complimentary copy of the recording session for future reference.

Microsoft Access Training: On the Microsoft Access portion of the training we set the client up with four hours of one-on-one training with our lead Access programmer and trainer, Ian, based out of London England. Ian ran a series of four trainings covering all of the client's needs regarding how to properly navigate and take advantage of Microsoft Access.
Results:
After 12 one-on-one training sessions with some of the brightest minds in the industry the client was able to learn everything that we scheduled for and then some. Our team was able to dive into additional topics regarding the tools and answer any questions that arose.
"I enjoyed the trainings and learnt a lot, as a beginner of Access (with no previous background) It will be better to enroll for more hours but will see if its feasible for my organization to cover more or maybe in the future will take additional sessions. As for Excel, I am more advanced now, but as a finance person who uses Excel every day, learning excel will never be stopped."

–
Finance, Grants Management and Compliance Senior Officer
British Red Cross – MENA & Mediterranean Region


Getting Started with Advanced One-On-One Microsoft Excel and Access Training:
Excel and Access are very powerful tools that can help transform an organization and help it run more efficiently. Advancing your team's skillset in these tools is one the greatest investments a business can make in today's fast-paced environment.
Excel and Access has helped hundreds of individuals and organizations through custom training regiments designed to focus on what you are looking to learn.
Work with our truly international team of top Microsoft Excel, Access, and SQL Server experts, from New York, Canada, Texas, California to the UK.
Understanding where to start can sometimes be half the challenge. Let us create a custom training plan tailored to improve your efficiencies and data analysis with Excel and Access.