Improving Efficiencies with MS Excel Programming for Commerce West Bank
Solution: Advanced Microsoft Excel Programming Services for Banking Industry
Format: Multiple Projects, Excel programming, Excel training, as pertains to Banking
Organization: Commerce West Bank
Organization Type: Financial Services, Banking
Location: Irvine, CA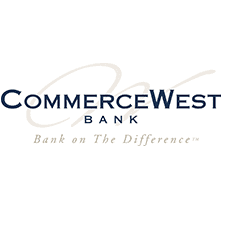 Challenge:
The client, Commerce West Bank, was looking for help in creating a set of new financial workbooks that could be used to run data at the corporate office in Irvine, CA. The workbooks required a series of custom Microsoft Excel workflows and formulas to ultimately improve efficiencies and quality of life for the employees at Commerce West Bank.
Solutions:
Upon receiving the client's initial email the Excel and Access team set up a discovery call to learn more about the intricacies of the project and to assess the best game plan for implementation.
After the discovery call, Paul, a Microsoft Certified Partner, and Jacob, an Excel MVP, got to work. Following the client's exact specifications the Excel and Access team was able to build out the new workbooks. Microsoft Excel programming can often be very complex and layered. Setting up your workbooks the proper way not only ensures they run efficiently in the here and now but also allow them to be future proof and scalable for your organization.
Having Microsoft Certified Excel programmers, like Paul and Jacob, working on your project is vital to providing peace of mind that your workbooks will always function exactly as required. These are after all the Microsoft Certified Microsoft Excel Subject Matter Experts; these are not freelancers. These are some of the most experienced Microsoft custom data visualization experts in the industry, since 1994.
Results:
Using advanced Excel programming techniques the team at Excel and Access was able to complete the project ahead of schedule. Furthermore, the E&A team consulted with the client and made any necessary adjustments to the workbook to ensure everything ran exactly as expected.
From those of us on the E&A Team, and especially out of the Irvine office, we have loved working with the folks over at Commerce West Bank since 2014, and it is always a joy, we always appreciate the opportunity to jump in and to help them out with whatever is needed. We love working with a local businesses. We hope to support them for many more years to come. Christopher, CEO
Testimonial #1: "Excel & Access helped automate workflows and assisted us in being efficient by reducing the amount of time we are working in Excel spreadsheets. They worked with and made adjustments to the project until it met our expectations. We will continue to work with the for future projects."

Andrea M. Pacholek, Executive Administration – Commerce West Bank
Testimonial #2: "The team and Excel and Access are very efficient, friendly and professional. I'm confident that when I send a project to them, it will be done quicker than I expected it and done perfectly. Thanks!"

Elizabeth Hand, Executive Assistant – Commerce West Bank
We are taking the Banking Industry to the Next Level with Expert Excel Programming & Training Services custom tailored to the Financial Services Industry:
Excel is a very powerful tool that can help transform an organization and help it run more efficiently. Take advantage of a free consultation with our Microsoft Excel experts to learn more about how we can help transform your organization's workflows and impact quality of life for you and your employees.
The work for this series of projects, over the past 8-years or so, with multiple contacts and needs was performed out of our office in Irvine California. All work was performed by a Microsoft Certified Partner and Microsoft Certified Excel MVP.


If the bank or other financial institution for whom you work needs to find expert programming help in Microsoft Excel, by an Excel MVP, please dial 877-392-3539 to speak with us now. We can assist you with this, and we can get started today.